It's not a big secret that Steemit is the competitor of this platform in a way. It was the first soecial or blogging platform with payouts from votes on content and such.
But whats lately going on there with accounts of the company, which holds really huge amounts is looking strange.
The account of ceo Ned:
Transfer 1.000 STEEM to ned Moving / hiding all my cryptocurrency.
1543650.408 STEEM to bittrex 0b422698a383407a88b
Yes, he powred down over 1,5 million STEEM and sent it to exchange.
Today we have more ie official Steemit account with huge power-downs and sends to Bittrex:

Again over million coins moved.
Now you think this is the end? Not really. They used to delegate to some projects that support Steem ecosystem so they can get paid or get users to try their services. It was pulled off today without a notice too.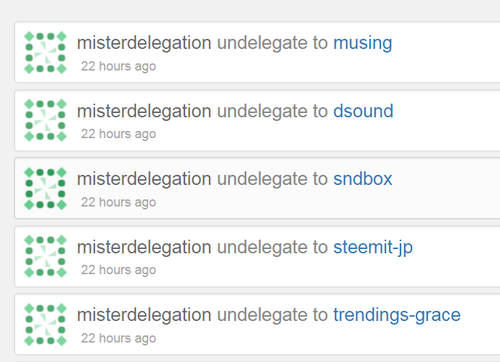 Worth to note they have over 34 Million SP that could kill markets and there is no single official announcement. Coins are just leaving accounts and going to exchanges.
It's interesting to see what's going on there also loads of sports people came to SCR and with events i am almost sure they are happy for doing so.
EDIT: Just in the middle of this post i found out this is because witnesses not happpy of what Steemit Inc is doing decided to fork them off chain https://github.com/steemdev/steem/pull/1 and it looks like inc wants to protect their millions this way.
jnordberg commented 2 days ago
This hardfork if adopted by witnesses will set all Steemit Inc. controlled accounts authorities to the null key.