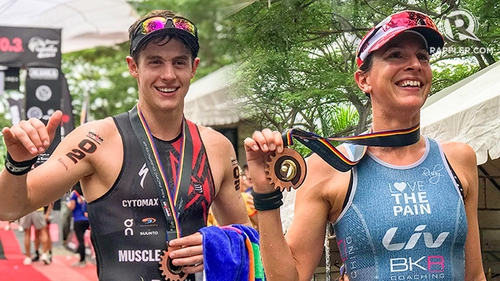 The Ironman 70.3 Asia Pacific Championship in Cebu was a success and congratulations to the winners of the event. Mexican Mauricio Mendez finished in (3:46.45) followed by Tyler Butterfield (3:47.39), Braden Currie (3:48.12), Tim Reed (3:52.51) and Craig Alexander (3:54.09)

The organizers and sponsors still want the next Ironman 70.3 event triathlon to be held in Cebu and they sign an agreement that Cebu will host the event till 2020.
There are some locals that were not happy about the event because of road closures. The mayor of Cebu Tomas Osmena also refused about using the SRP (South Road Properties) for the bike course because it will cause heavy traffic in the city.
Last year, SRP was used for the bike course. Due to an ongoing underpass project in the south which makes SRP an alternative route for public utility vehicle from the south. Luckily, the contestants love the new route for the bike course
Mayor Christina Frasco of Liloan also refused to use the north route for the event for it will cause people from the north to be stranded due to road closure.
Governor Davide is hoping that the project in Mambaling will be done so that there will be alternative routes for those living in the south if ever the SRP (South Road Properties) will be used for Ironman.