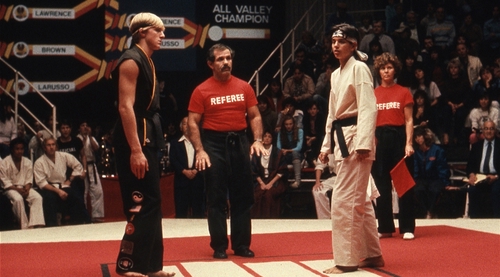 As a passionate and sometimes hopeless sports fan, rooting for the underdog that will likely never win, I am a sucker for sports films. From satire to drama, documentary to historical, I will never get tired of movies about sports.
A friend recently asked me what my favorite sports movie of all-time was. It felt like choosing which of my children I loved more. I decided to create a list of my top 10 personal favorite sports movies. And before you laugh at my list, keep in mind that these are my favorite sports movies, not the sports films that I believe are the best. Because as much as I like an Oscar Award-winning tearjerker, Million Dollar Baby is not a movie I would call one of my favorites, but it is one of the best. I just don't like being seen crying into a box of tissues.
Here are my top 10 favorite sports movies of all time.
#10. Rudy (1993)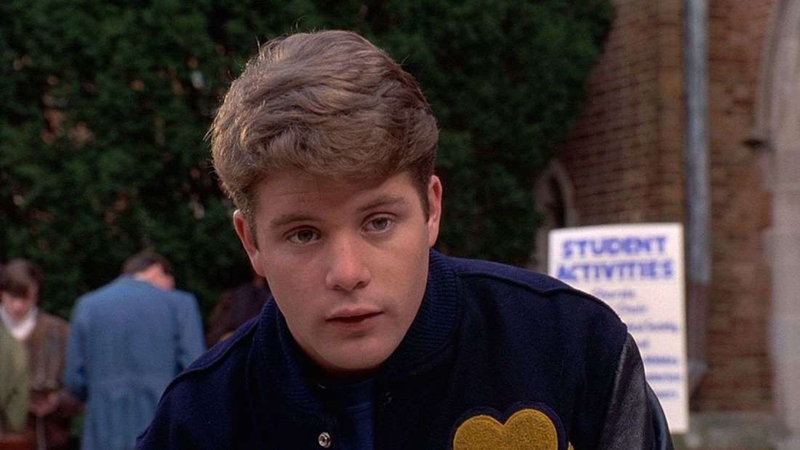 An undersized, undertalented Rudy Ruettiger wants nothing more in life than to play for his beloved Notre Dame Fighting Irish. He overcomes every obstacle to step out on the field during his final game. Based on a true story, Rudy is inspirational, entertaining, and a movie that made me love and want to play the game of football as a child.
Rudy also has one of the best soundtracks of any sports movie ever created. Listening to the theme song literally gives me goosebumps and makes the hair on the back of my neck stand up.
#9. Chariots of Fire (1981)
Speaking of amazing sports movies with great soundtracks, Chariots of Fire is both. The film is based on real-life events surrounding several British Olympic runners in the 1920's. The film is special to me as one of my father's favorite films, and it's just a fantastic film. Who knew that running could be entertaining to watch?
#8. Cool Runnings (1993)
Is it just me or are all of the best sports movies based on actual events? Cool Runnings, starring comedy legend John Candy, follows a disgraced bobsledder who coaches the first official Olympic bobsled team of Jamaica. This timeless classic mixes comedy and drama extremely well and I still root for Jamaica's bobsled team to this day solely because of this movie.
#7. Happy Gilmore (1996)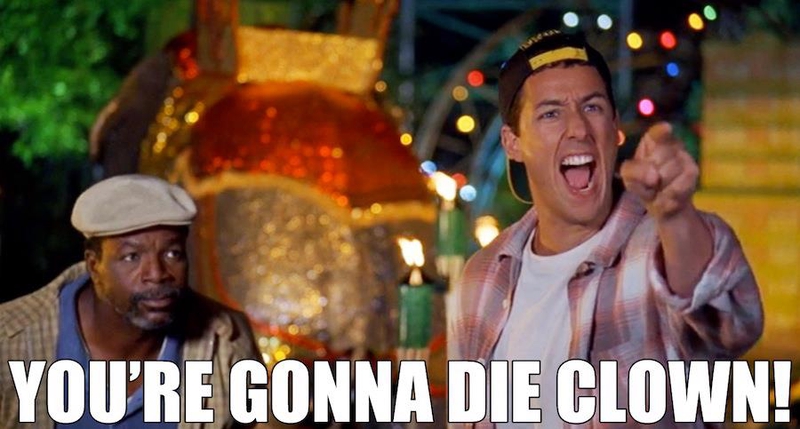 A DVD I watched so much it wore out, Happy Gilmore is a movie I can quote nearly word-for-word and is one of the funniest and most entertaining sports comedies ever made in my humble opinion.
Adam Sandler plays a failed minor league hockey player who has one skill -- a powerful slapshot. After being bet by a mover that he couldn't hit a golf ball further than him, Happy learns he might have a future in golf, but that depends on controlling his anger issues and antics on the golf course.
#6. The Karate Kid (1984)
If you are a man in your 30's, you likely developed an interest in karate because of The Karate Kid. I remember practicing the crane technique in my basement and blasting the montage music "You're The Best" during my workouts as a teenager.
We all wanted to be Danial LaRusso, the handsome scrawny kid who got the pretty girl and also got his butt kicked until Mr. Miyagi taught him how to fight. This will forever be a classic.
#5. Mighty Ducks (1992)
It's a movie that inspired the name of an actual NHL franchise, how cool is that? Added to the film's historical significance in the world of sports, this was one of my favorite films as a child. I was lucky enough to see this in theaters in 1992 as a sports-loving eight-year-old. Emilio Estevez takes a weak group of youth hockey players and turns them into one of the best in the league after being forced to serve community service.
While it's a little corny at parts, this is still a movie I can enjoy watching today. Definitely a must watch for any hockey fan.

#4. Rocky (1976)
One of the first DVDs I ever purchased, Rocky was one of my favorite movies to watch in high school. As an action film fan, I loved practically anything Sylvester Stallone was in. In this breakout film about an underdog who got a shot at the champion with little to lose, Rocky delivers a powerful punch (sorry, really bad pun but I might as well try to make you laugh too, right?).
I believe Rocky is one of the greatest films ever made, at least in the top 100. After all, how can you doubt a movie with seven sequels? The franchise is still running with Creed II scheduled to be released later this year.
#3. Hoosiers (1986)
With fantastic acting performances from Gene Hackman and Dennis Hopper, Hoosiers captured Indiana's obsession with basketball in yet another underdog story where a team without enough players to even play musters up enough to compete for a title. Despite being over 30 years old, this film is also a must watch for sports fans.
#2. Rocky IV (1985)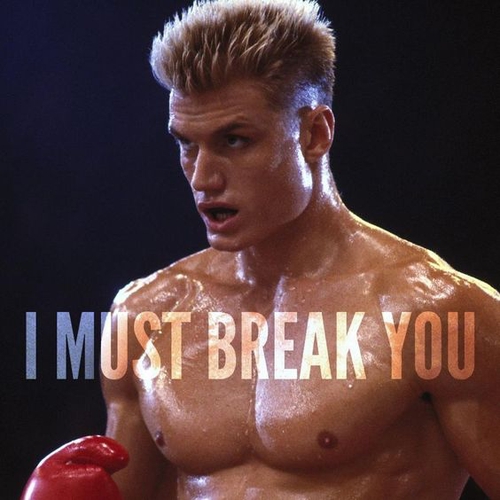 I may get made fun of for having Rocky IV ranked over Rocky in my list, but Rocky IV is incredible if you can overlook some of the cheesy aspects of the film. Apollo Creed dies in the ring, Americans vs. the Russians angle, Ivan Drago, Rocky's training montage in the mountains -- how can you not love this movie?


#1. The Natural (1984)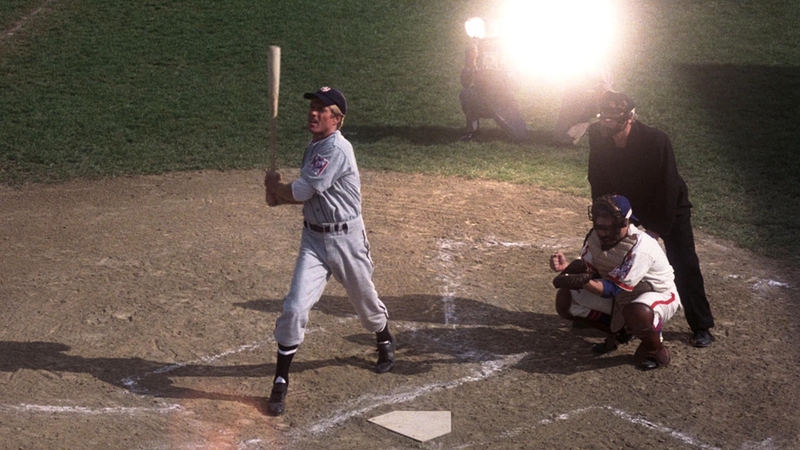 Hands-down my favorite sports movie, The Natural features Robert Redford as Roy Hobbs, an aging star whose career fell off the tracks years before stunning scouts. Based on a novel, The Natural tells a beautiful story with drama, action, many memorable moments and quotes, and a walk-off win that breaks the lights in the stadium. Surprisingly, most of this generation has not seen this fantastic film. I could watch this any day at any time.
Honorable Mentions: Major League, Waterboy, Mighty Ducks 2, Best of Times, Slap Shot, Sudden Death, and Friday Night Lights are all on my list of honorable mentions. If you are looking for a very underrated sports movie with comedy and violence throughout, check out Goon (2012).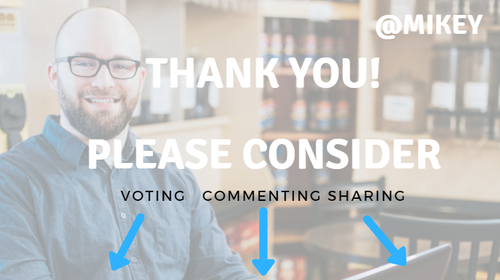 What are your favorite sports movies? Please comment below.