If you have interest in sports then you can choose this as a best career option. People saying that kids and youth who are busy all day in sports are ruining their life and career. But it is Very old dialogue now.
Now people started choosing Sport as a career option. Sports developed very well And still it's developing more. Due to many kind of national and international matches and events The career opportunity increased for players.
Not as a player but as a manager, commentator , agent, psychologist and teacher you can make career. So let's discuss in detail.

Sports Management
If you really like sports with entertainment then you are able to make career in sports management field.
Nowadays many sports events are happening and report manager play a big role in such events. Sports Management includes advertising, market, viewer, security etc.
Sports Journalism
The sport has also provided many new opportunities in the field of media. There are needs educated youth for Commentating, Sports writing and reports. Skills in sport and understanding is Required.
Electronic media and print Both are providing such opportunities For educated youth.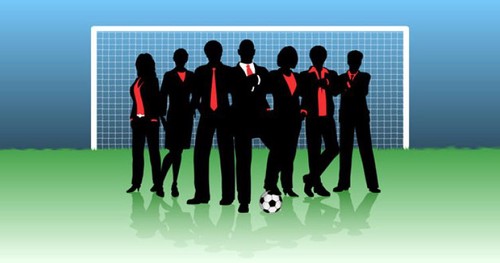 Fitness expert
Sport person is not less than any athlete. And By this skill They can join fitness center and health club as a fitness expert.
Nowadays people living Sedentary life so this is the reason that people looking for fitness experts.
Sports commentator
If you failed as a player then don't worry you have a option of becoming a commentator. But speaking skill is required here.
So if you can speak good then as a commentator you can build your career.
Sports Marketing
It is important to know the art that how to do marketing in sports. If you know that then this can be best opportunity for you.
You will get money and good position by sport marketing.
Other Career Options
There are very important that player is ready to accept loss and win. So they must have mentally healthy. So here psychologist is recommended to prepare players mentally.
And other than this You can be hired as a sports teacher in school colleges too.
These are the career options in the sports. Give me your opinion about other good sports career opportunity.