The Tokyo Olympics 2020 have been postponed to Tuesday due to the epidemic of the Corona virus. Now the competition will be next year. The competition was scheduled to begin on July 24.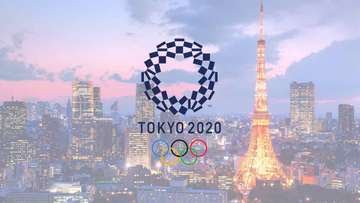 The International Olympics Committee (IOC) also said that it was not possible to host a competition before 2021.
Japanese Prime Minister Shinzo Abe has said, "I proposed to move the contest before IOC President Thomas Bakhs and he agreed with it. Now, with this decision, the players will also have ample time to prepare for the competition. Likewise, this decision will save the competition and the status quo for all viewers. '

There was a long conversation between Prime Minister Shinzo Abe and Bach amid intense pressure to move the contest. This is the first time the tournament has moved in the 124-year history of the modern Olympics. Earlier, the Japanese government and the IOC had decided to decide on the competition within a month.

But last time there was heavy pressure on both sides to move the competition. Due to the outbreak of the epidemic, most of the international events are not happening, and almost all social and business activities have similar restrictions. In this way, the players could not even prepare for the Tokyo Olympics.

Canada and Australia have said their country will not participate if the Tokyo Olympics are scheduled in due course. Britain and the United States also said that they would decide whether or not to participate in the competition by consulting with their players and sports officials. In a poll conducted by Japanese nationals, Senkai magazine also said that 70 percent of contestants should move.

In the history of the modern Olympics, contests have been dated to date. Because of the two world wars, the Olympics that took place in 1916, 1940 and 1944 could not have been possible. Some countries boycotted the 1980 and 1982 Olympics during the Cold War.