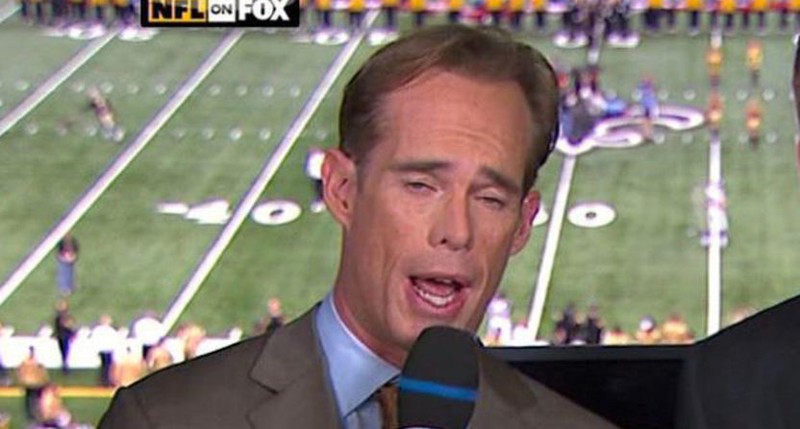 Experience creates perspective. . .Experience at the highest level one can attain in sports(professional athlete) creates a perspective that is much different than those that have never played at that caliber. The amount of time, practice, perseverance, and will to succeed it takes to become a professional athlete in any sport is remarkable. With this being a fact, I guess it is no wonder why I often feel like screaming "Shut the f#$k up!" when I hear an announcer, sports writer, columnist, commentator, etc. being too overly harsh or critical to a professional athlete. However, this feeling doesn't occur when I hear a former pro overly criticize other professionals, but rather when someone who has never played professional sports rip into an athlete I often have to bite my tongue from screaming. . .
The first person that comes to mind is Joe Buck, who is a jack of all trades and master of none, but this post is not about Joe, it's about perspective. When you lack the perspective of a professional athlete and have never stood in their shoes then do you really have the right to be extremely critical or are you just making yourself look like a jackass? In my opinion it is the latter, but I am also someone that values experience and perspective while holding extremely critical opinions to myself. It doesn't bother me at all when Deion Sanders wants to be overly critical of defensive backs or Steve Stone wants to harshly criticize a call by a manager/player etc. I am not saying the requirement to have an opinion regarding a play, call, decision is that someone has had to play at the highest level, I am just saying that those who are extremely critical yet only sat the bench on their high school team lack perspective.
Obviously, a lot of pro athletes get involved in sports media upon retiring which I feel is great for their respective sport, but for the ones involved in sports media who have previous experience as "water boys", I have 4 words. . .
SHUT THE F#$K UP!