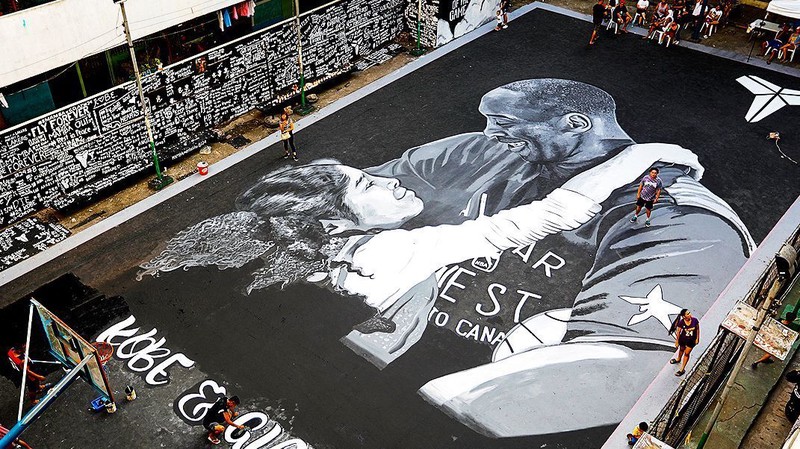 Basketball has been one of the most played and most love sports for the Filipino people. Every barangay sure has a basketball court whether it would be not in concrete or a basketball court gym. It has been the most preferred sport for young athletes especially when it comes to team-based sports games.
That Filipinos usually support and idolized basketball players especially those who already have names in both NBA and PBA. With Kobe passed away due to an accident in a helicopter crash, some of the talented Filipino artists gathered in the Tenement basketball court to give their tribute to Kobe.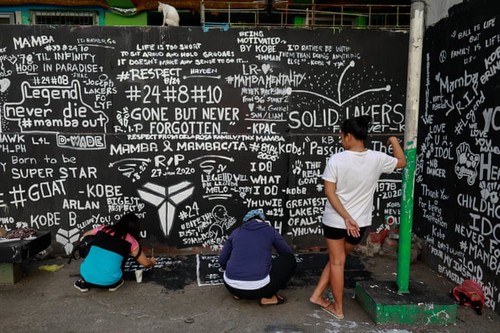 It was really amazing to work and there is no doubt that they put their love on sports especially to Kobe which has been the idol of the new generation of basketball players. Aside from the paint inside the court, we will be seeing several messages for Kobe as well as his daughter Gigi, who has the potential to be a professional basketball athlete.
Kobe will remain in the hearts of the Filipino people and there is no questioning about that.