The Philippines have never won a medal on any Olympic Tournament since most Filipino are into physical sports rather than some athletic sports. Only selected people have the chance to participate in a team that they may prove that they do have dedication and inspiration. The training of such sport might be really hard for any individual, it does need some focus and determination that may be needed to overcome the challenge.
Proper techniques and strategy on lifting is a must to make it easier and efficient handling of steel iron. It may not be easy as we can see but I am really sure that hard work really plays a lot to achieved success in weightlifting.
Filipino people in our country are really proud that Hidilyn Diaz won a silver medal in the 2016 Rio Olympics. It has been the very first time that we have won such kind of athletic sport. Her pride in her country and determination to succeed are the ingredients that really take into effect on winning a medal.
This had been a challenge for every Filipino to strive hard and continue to dream until you will able to achieve them. Success cannot be achieved without effort, that is why if you work hard on it, great achievements will be on your grasp. It may not be instant that you will able to obtain them, but you never know it will just come into you without any notification.
Trusting your own and determination on what you do is the key effort that should be observed always and maintained. Without those key figures, achieving success is really quite hard.
Hidilyn Diaz Career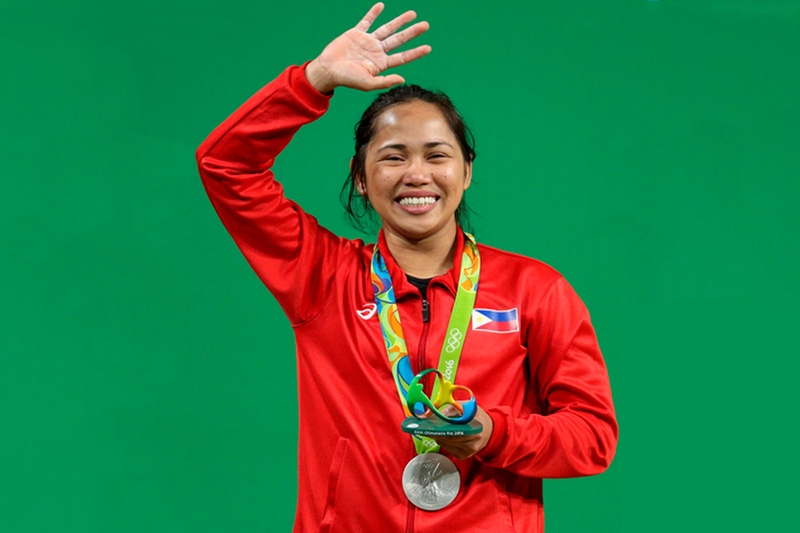 Hidilyn Diaz has been doing well in Southeast Asian Games and Asian Games where she won medals for his country.

But she never won weightlifting in any Olympic Games. She tried 2008 Summer Olympics where she ends up second to the last but she is still recognized by Philippine Sports Commission due to his excellent performance.

Next, she participates in the 2012 Summer Olympics but still, it was not good enough to grab a medal. And lastly, the 2016 Summer Olympics is really a big break for her. It really changed her life that she beat other athletes and grab the silver medal in Women's 53kg Weightlifting Category.
After her success in 2016 Rio Olympics, she then builds a weightlifting gym that could help promote weightlifting to the country. Filipino people admire the success that Hidilyn achieved and her will to bring pride to the country.
Hidilyn Diaz who was also an Air Force reserved have given an award and promoted to Airwoman First Class due to his great achievement in Olympics.