Mohammad Tanjil and Jiban Islam have to fight outside the boxing ring to survive the battle of life. Tanjil, a worker at a steel furniture store in Chapainawabganj. And Rangamati's life is a tea shop. These two boxers are taking part in the ongoing Bangabandhu 30th National Boxing Championship in Dhaka.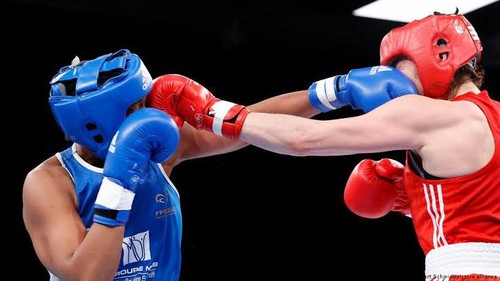 His father was paralyzed and he left school to support his family. Take time out from work and practice. Life's studies have also come to a standstill due to financial constraints. Helpless, he now sits in his father's tea shop. Not only Tanjil and life, this is the story of almost all boxers in Bangladesh. Most boxers come from low-income families. Naturally, their main concern here is not to fall in love with boxing. When it comes to boxing, there is an opportunity to get a job in a services company.
Most of the boxers came from Jessore, Khulna and Rajshahi. However, in the last few years, boxing has spread to Chapainawabganj, Jamalpur, Barisal and Rangamati. Bangladesh Army, Bangladesh Ansar, Bangladesh Police, Border Guard Bangladesh (BGB) and Bangladesh Railway have boxing discipline. They form teams with potential boxers from all those districts. Arranging their training and playing. Boxers get jobs too.
Boxers Abdul Halim and Abdur Rauf won the first international medal for Both won service bronze. Although not very popular in Bangladesh, the first big achievement of Bangladesh in the international arena came from boxing. Boxer Mosharraf Hossain won the first medal for Bangladesh in the Asian Games. He won bronze at the 10th Asian Games held in Seoul in 1986. That is the first and that is the end. Bangladesh has not achieved anything since the Asian Games boxing.
The drought of Bangladesh's success in boxing in South Asia is also long. Boxers from Bangladesh have participated in 13 SA Games since 1984. In all, they have won 4 gold, 16 silver and 58 bronze medals. Mosharraf Hossain and Mozammel Hossain won gold in the 1985 and 1993 SA Games held in Dhaka. The last gold medal of Bangladesh came from boxing 11 years ago. Jewel Ahmed and Abdur Rahim won gold in the 2010 Dhaka Games.
Boxers see many reasons behind the lack of success at the international level. Lack of long-term training, shortage of international standard gymnasiums and shortage of coaches are some of them. Many also have questions about the impartiality of judges in domestic competitions. There are allegations that many talented boxers have given up the game after losing to the controversial decision of the judge. The Boxing Federation is not keen on exploring new talent by organizing domestic tournaments. Apart from a handful of events including National Senior, Youth Boxing, National Junior, Independence Day, Victory Day, there is no other competition.
However, Army boxer Abdur Rahim credited the then federation for the golden success of the SA Games in 2010. "At that time, the federation trained us for one year in a row," he said. Sent to practice in Thailand and Italy before the Games. Thai coach Than To One trained us. '
Raju Ahmed, a member of the executive committee of the federation and coach of Chapainawabganj district, said that the training of coaches and judges of international standard is essential for the betterment of boxing. Referees and judges must give up bias. They often make wrong decisions in the game. This breaks the minds of good quality boxers. Many leave the game. '
Ansar coach Fazlur Rahman wants to train coaches with more competitions. "The federation should organize more games," he said. The more games, the more new boxers will be created. Coaches training is not regular across the country. If good coaches are appointed in the districts, good boxers will come out. The federation does not have such an initiative.
Responding to the allegations, Mazharul Islam, general secretary of the Boxing Federation, said, "I have only had the opportunity to work for 18 months. Corona could not do anything even if he wanted to. However, there are still plans to train boxers in the long run, "he said. He hopes, "The way we are working, I hope Bangladesh will win gold in the next SA Games."