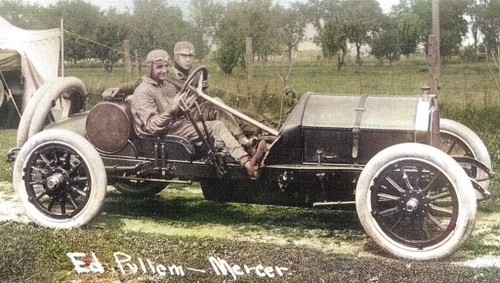 Men on picture above are Eddie Pullen an American racing driver who worked for Mercer and Hughie Hughes a British racing driver in a legendary Mercer 35R Raceabout, 1912. Mercer was an American automobile manufacturer, it operated from 1909 until 1925. Mercer 35R Raceabout was one of the best sports car of the era.
The picture above is the colorized version, below is the original photo in black and white.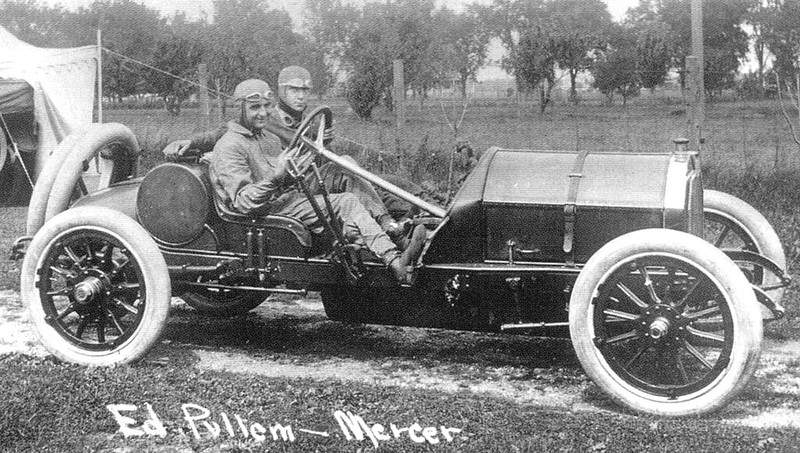 Do we still have this legendary car now? The picture below is the car on Goodwood Festival of Speed 2007.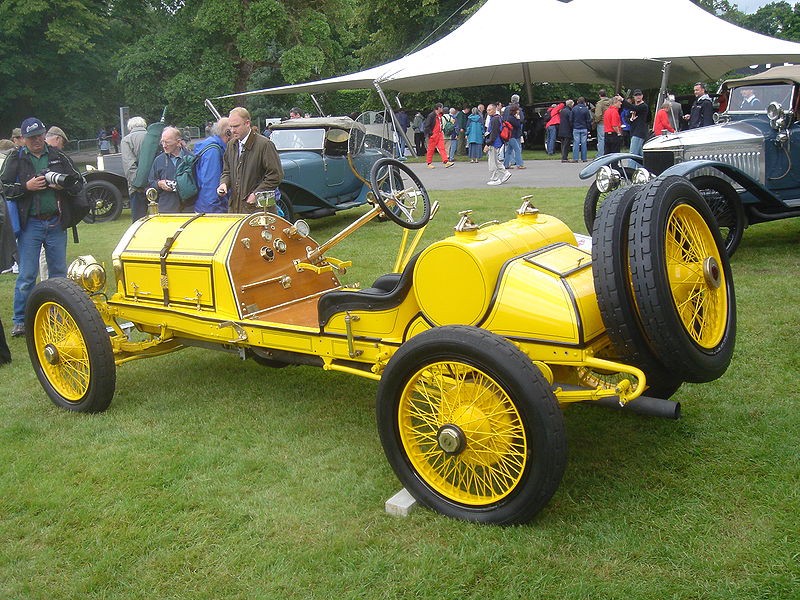 Interesting, isn't it? We can see many similarities with the car on old photo, only few differences. Now, imagine you race with the car :)