Confidence is a complete psychological issue. As a result, a new beginning appeared in my mind. But why its effect always exists! Why is it playing a major role? What is the necessity of human life? The questions may be many, but the answer is the same, and that is that self-confidence brings about a theoretical change in people, which is especially helpful in building self-control, boosting morale, courage and self-esteem. Now the question may come, how?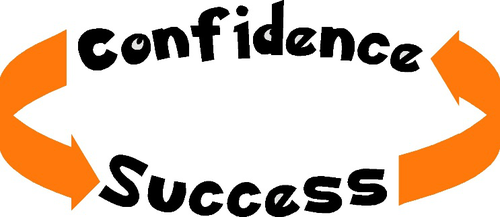 Remember Carly Takacs? That made his only hand the greatest shooting hand in the world. Accident whose dream could not be tied to the old. Rather hostile society helps him to be self-confident. Two paths were open to him; One is to hide oneself apart from all others by the grief of losing one's best shooting hand and the other is to remain steadfast in achieving one's goal. He chose the second path and wrote his name in gold in the pages of history after winning two consecutive Olympic gold medals on earth.
Confidence makes his path even easier. He was able to control himself, keep his morale up and give him courage.
Pythagoras said, "He who cannot control himself is never free." In other words, to be independent, you have to be confident. It is good to have confidence, but it is not good to be extravagant.
A real experience, a boy left home in the morning with more confidence, the goal is to go to university, to go on a picnic. Her self-confidence was shattered when the gunmen grabbed her by the throat and stomach and left, but she had nothing to do. So it is important to think about self-belief in a controlled way.
Confidence increases people's self-esteem. Self-esteem is about building one's self-confidence and self-esteem. He who does not know how to respect himself cannot respect other people.
Pythagoras said, "Respect yourself first." However, just as night is called after day, more self-confidence creates arrogance in people. Arrogance is the act of disrespecting others by proving one's own superiority.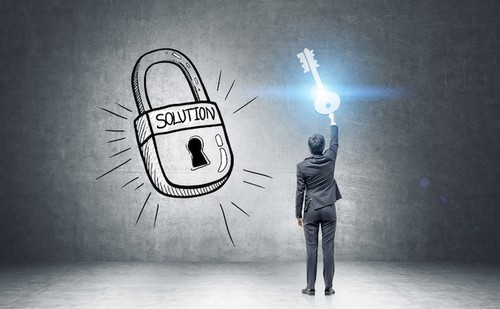 "I used to go to another house to watch TV because I didn't have a TV in my house when I was a child," says an Indian TV show director. . That means the father reminded him of his self-esteem.
In other words, self-confidence is a matter of complete feeling. Even if there are different terms of feeling, they are helpful to each other. Confidence builds another feeling, courage.
Uninstall Churchill says, 'Success is not permanent, failure is not death. However, the transmission of courage in one's mind will take place only when self-confidence is created. We have also seen people go beyond their own capacity due to self-confidence. While people like Peng Suilin are still alive and well after losing half of their body parts with confidence and strong morale.
Becoming self-confident is a lot like looking for a needle in a haystack. But once it is reached, it is up to him to reach the highest peak of success.
good habits that will make you more confident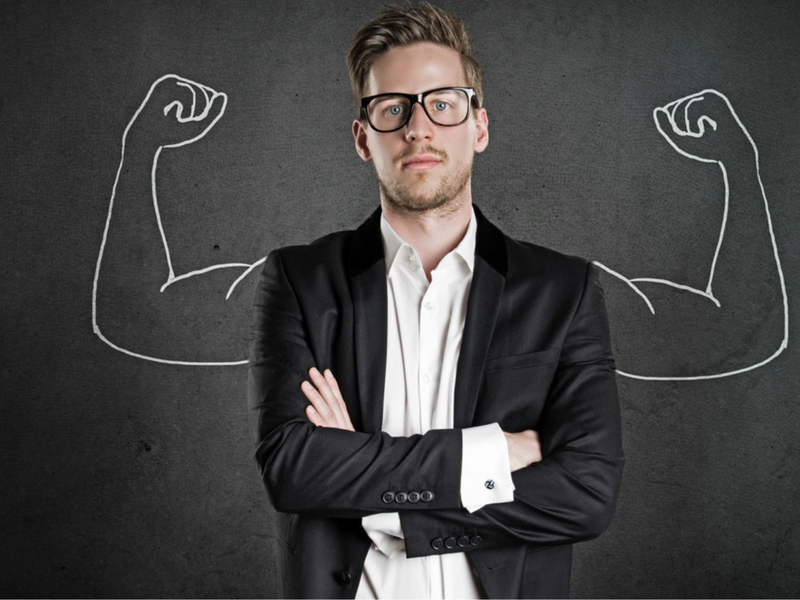 If you want to present yourself in front of everyone, you need confidence. If you want to see yourself as a confident person, you need to change some habits. You can increase your self-confidence by mastering some of the habits mentioned below
[THIS is the age you feel MOST confident about yourself! (You will be surprised)]
Compare with yourself
The most common thing we have to face in our daily life is to compare ourselves with others. Whenever we see someone around us succeeding, we compare ourselves to him. This creates a lot of misconceptions about ourselves. Self-confidence tends to decrease.
Compete with yourself. If a job is not good today, try to make it better the next day. Measure yourself on your own scale in this way. You will see that your skills and interest in your work are gradually increasing. It will also increase your self-confidence several times.
Learn to admit your mistakes
There is a saying in English, "To err is human." Which means people just make mistakes. There is nothing wrong with making mistakes. Rather, it is a great virtue of man to confess his faults and seek forgiveness.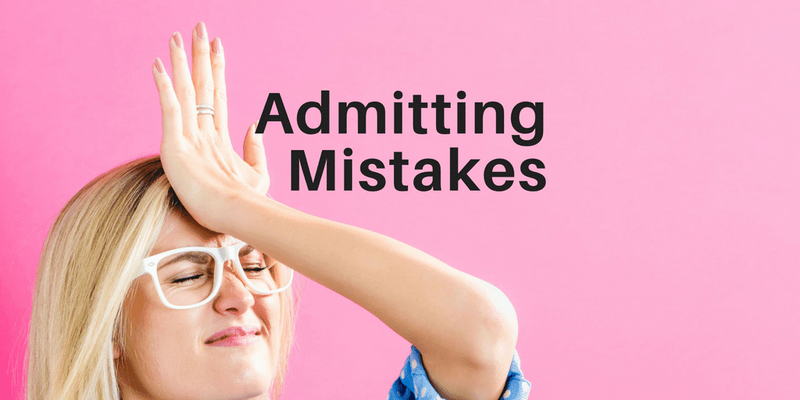 "An apology is the superglue of life. It can repair just about anything. " - Lynn Johnston
Learn to admit your mistakes. I apologize for that. Remember that neither apologizing nor admitting wrong will make you smaller but will enhance your personality. It will increase people's trust in you. Learn to thank people for their work. Learn to be grateful to them.
Speak with a smile
His education, manners, tastes, mind, and mentality are clear. We naturally prefer smiling happy people. I try to pay special attention to his words. Anything with a smile on your face is very important. You should also talk to strangers with a smile, as this will make them feel good about you. Positive thoughts are created towards you.
"A smile is a curve that sets everything straight." - Phyllis Diller
Talking with a smile will increase your importance to others. Also, one of the tools of success of many famous people is considered to be this smiling person.
Don't lie
Falsehood is one of the few things in the world that disrupts human humanity. Lying not only makes people small but also makes faith shaky. In almost all religions, lying has been called a great sin. Lies are harmful to our individual, society, and state. Falsehood is a disease for which even the smallest human problem can be the cause of death. So stay away from lying. In this way, you can be trusted by everyone. On the other hand, this belief will help you to be confident.
Lying will put you in a dilemma that will slowly weaken your self-confidence. Studies have shown that lying is a kind of bad habit and mental illness that destroys people's mental strength.
Go ahead with small goals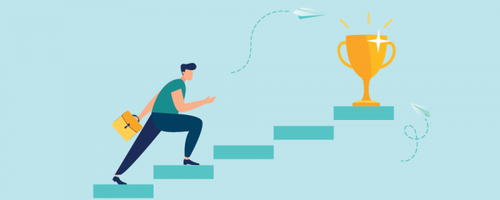 "Small grains
Waterdrop by drop,
Builds continents
The sea is abysmal. "
When we were doing a course in school, college or university, we were taught one or the other topic slowly every day and we were asked questions from the topics that were taught before the exam. Those who studied regularly every day did well in exams. Even in the case of such work, small daily work can take the form of big work at the end of the day. Share the parts of your work. Set goals every day and meet those goals. You will see that once you have finished the work very easily. This will not put extra pressure on you and you will be able to do things with ease. If the workload is low, you will get mental strength and self-confidence will increase.
Think positive
He thinks before he does anything. Work depends a lot on human thinking. One of the tools of successful people is positive thinking. If Thomas Alva Edison, Alexander Graham bell, or Einstein had not expressed a positive view of their discovery, we might be a few decades behind today. Just like every successful person's idea was positive.
Positive Thinking, Positive Thoughts So think positive to increase your self-confidence. Trust yourself in everything.
Be satisfied with your work
When we think of ourselves, our failures come before our eyes. Dissatisfaction works on yourself and frustration will work slowly.
Think of your own good deeds. Remember your success, it will speed up your work, your self-confidence will increase a lot. Studies have shown that when a person thinks about his success, his brain is stimulated and his mental strength increases. When you are fully satisfied with your work, your self-confidence will also increase and interest in that work will be created.
Habits of reading books
Books that carry knowledge. The amount of knowledge that a person can acquire by reading a book cannot be acquired from anywhere else. Books are also capable of overcoming human loneliness. To be a fully knowledgeable person you must read a lot of books.
"Never trust anyone who has not brought a book with them." - Lemony Snicket
Books cannot be a substitute for a person's mental development. You will have an idea about many things when you make a habit of reading books regularly. When you acquire full knowledge about a subject, all mental ailments like superstition, violence, and hatred will disappear from within you. You can also gain a clear idea of ​​yourself through reading books, which will strengthen your self-confidence.
Only a confident person can hold on to his highest achievement. You need more than luck to succeed in the affiliate business. Your self-confidence will help you deal with any situation. The success rate of a confident person in any kind of competition or in the workplace is several times higher than any other person.