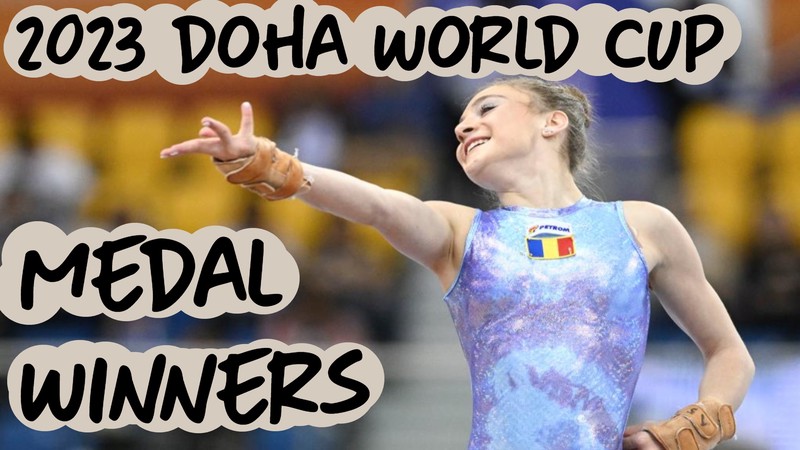 The 2023 Doha World Cup was held this past week in Qatar's capital city with participation from gymnasts from a variety of countries.
In the women's category, which this video is featuring, on vault, the 2017 European champion from France, Coline Devillard, got the highest combined marks for both her vaults, and the 47-year-old Oksana Cusovitina, from Uzbekistan, won the bronze medal. Chusovitina was the vault winner of the 1st Doha World Cup, in 2008.
Ukrainian gymnast Anna Lashchevska, who just turned senior this year, won gold on uneven bars. The beam and floor gold medals went to another gymnast who also became a senior this year, Roumanian sensation Sabrina Voinea, who delivered stellar performances on both events. Sabrina has been a fan favorite since she was 10 years old, as her mother and coach, Olympian medalist Camila Voinea, has been posting videos on the Internet documenting her progress.

You can see the rest of the medalists in the video.