Big surprise happen yesterday in quarter final where Australia eliminated Hungary after penalty shootout. Other favorites won with good goal margin:
Hungary - Australia 10:10 (2:1, 3:0, 2:4, 3:5), 5m shootout 5:6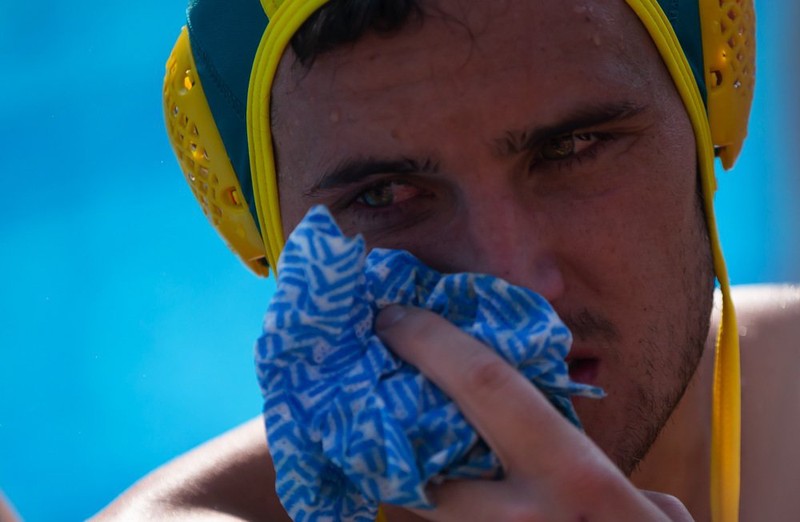 Hungary had big lead in this match 5:1 then 7:5 before last quarter, but Australians managed to equalize and even to have one goal more near the end, but Hungary equalized few seconds before full time with extra man in pool. In dramatic penalty shootout Hungary had first advantage too. However they missed one penalty soon after and in 7th serial Joel Dennerley saved shot and sent Australia to semi-final. Hungary goalkeeper was sent off after video review because of violent conduct against Australian player. He received ban for 3 games.
Japan - Croatia 13:20 (3:4, 3:6, 2:5, 5:5)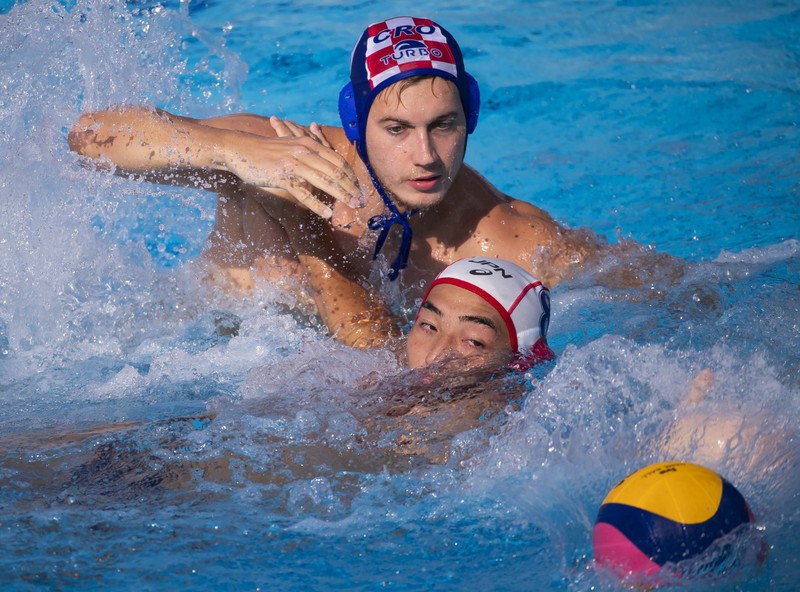 In this game Croats were superior during entire game. Only first quarter was balanced when Japan turned over result from 2:0 to 2:3, but then conceded 2 goals for 3:4. In following quarter Croats expand lead and won the game with record goals in tournament scoring 20. They are more physical and stronger than Japan players and they took advantage of it.
Spain - Khazahstan 19:10 (4:1, 4:2, 6:4, 5:3)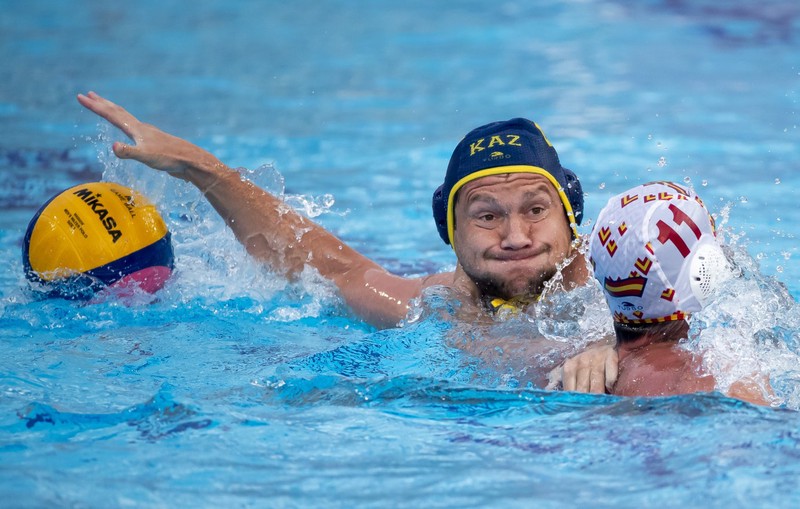 This was one sided game too as Spain won every quarter. Young player Alvaro Granados was man of the match. Spain had very good record in playing with extra man scoring 11 goals from 15 such situations.
Serbia - Canada 20:5 (5:2, 6:2, 4:0, 5:1)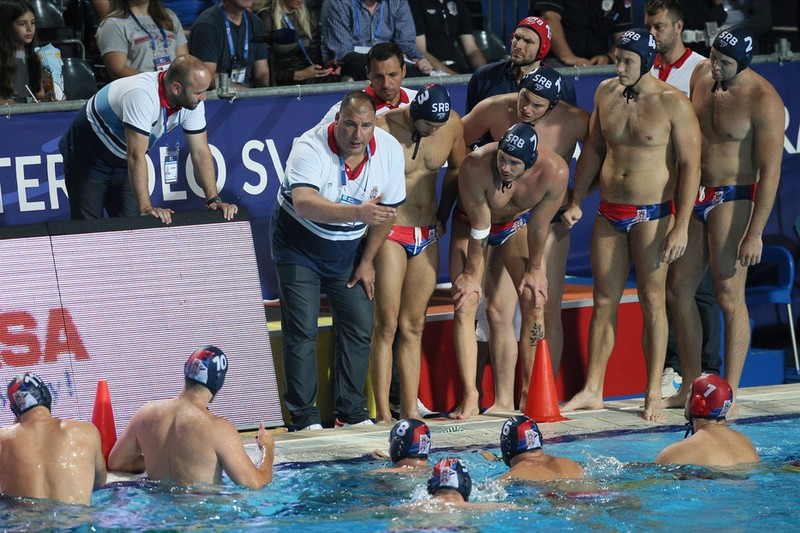 Serbia played full strength from beginning of this game winning every single quarter with good goal margin. Game ended with 20 goals in Canada net and with only 5 in Serbian. Serbian goalkeepers were also very good. Here is how Serbian squad looked against Canada with goals scored:
Gojko Pijetlović, Dušan Mandić 2, Strahinja Rašović 2, Sava Ranđelović 1, Miloš Ćuk 1, Duško Pijetlović 2, Nemanja Vico, Milan Aleksić 2, Nikola Jakšić 2, Filip Filipović 2, Andrija Prlainović 2, Radomir Drašović, Branislav Mitrović.
Semi-final games are today
Australia - Serbia 15.00 (Cet)
Spain - Croatia 16.45 (Cet)
Everything looks like we are going toward one more Water Polo classic final and game between Serbia and Croatia.