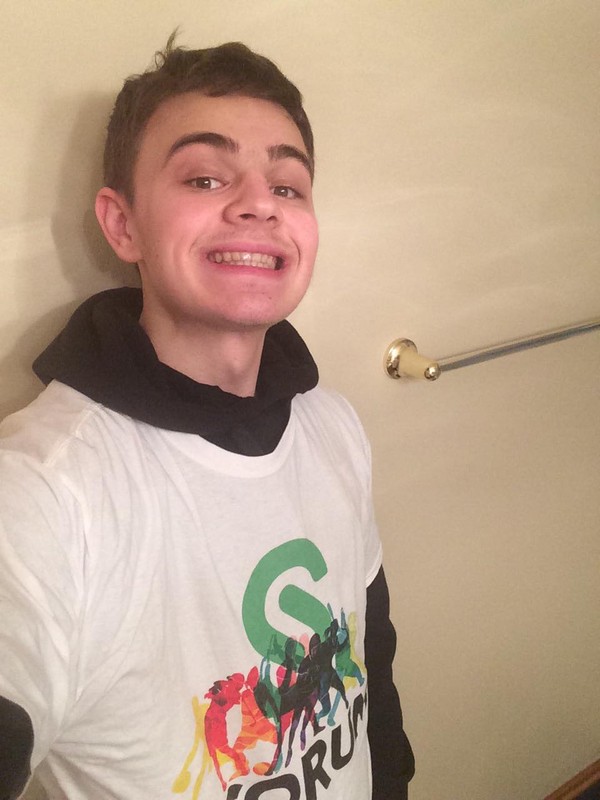 I have finally received the Scorum shirt I purchased at the end of December. It looked great in the plastic bag it was wrapped in, and even better on my torso. It was patiently waiting for me at my grandparents house in Rockford while I took a little vacation to my dads house in Omaha. During this time frame, I have spread the word about Scorum to some family members with capital, and I hope I can open their minds to invest in the future of Sports Media and Betting. Additionally, I have been thinking of ways to promote Scorum to a wide range of sports fanatics.

My first idea was to put a Scorum ad on a jumbotron at the local AHL teams, the Rockford Icehogs, hockey game. But, after talking with my friend @thesportsguru, he said that it wouldn't be a very effective marketing campaign because I don't have the capital to make it a frequent ad. A better investment for reaching a sports-driven audience would be to broadcast it over our local sports station, SportsFan1330AM, which reaches over 10,000 sports fans weekly.

With that in mind, I decided to drop the idea of putting an ad on a jumbotron and instead broadcast it over the radio station. The specifications of the campaign are as follows: 50+ appearances over 10 days which targets a pre-dominantly male audience and the radio station has over 10,000 people tune in on average per week, with two different commercial scripts. Only one of the scripts has currently been made, but the next script will be finished soon.

I will be meeting with Scott early this week to hand him his Scorum shirt and discuss the final details of these commercials. He works for the radio station so he is essentially being a liaison for the ad. The goal is to have this out the week after next, so if all things flow smoothly, I will have an update on this in a couple weeks. I am beyond excited to see such a large community of people be introduced to this platform and join as we will welcome with open arms!
@sport-frei and @ablaze are the only two people who have claimed their prize from the giveaway I did. @potplucker, @duartenunes, and @umair still need to collect their prize as a quick reminder. A huge thank you to everyone that has supported me on the platform and let's see where the future takes us.