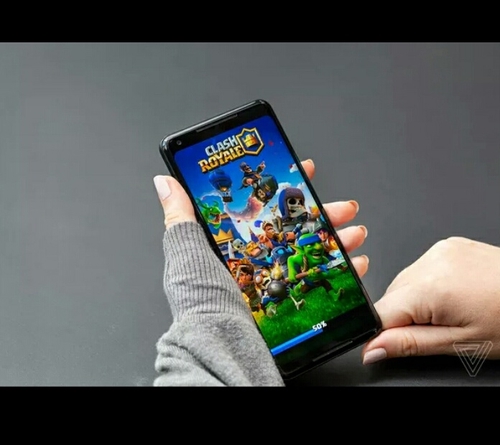 The world of competitive gaming is one that's constantly changing, but over the years there's been one truth: the most popular e-sports are PC and console games. But Supercell, the Finnish studio behind the blockbuster mobile strategy game Clash Royale, is looking to change that. August 20th will see the debut of the professional Clash Royale League in North America , and the developer says that fans can expect something very different compared to existing e-sports like Overwatch or Dota 2.
"We're still trying to figure out what e-sports looks like on mobile, and I don't think the right approach would be to just copy what works on the bigger screen," says Supercell CEO Ilkka Paananen.
The competition actually consists of five leagues that span North America, Europe, mainland China, Latin America, and Asia; at the end of the season, the best teams from each will compete in a world championship. Supercell has partnered with 44 different e-sports organizations to represent players, and that includes some big names that will be familiar to competitive gaming fans, like Team Liquid, Cloud9, 100 Thieves, and Team Solomid.
**"WE'RE STILL TRYING TO FIGURE OUT WHAT E-SPORTS LOOKS LIKE ON MOBILE."**

Competition for player spots kicked off earlier this year with the launch of the Clash Royale League Challenge, an amateur competition which aimed to find the game's best talent, who could then be signed to a team. According to Supercell, 25 million people participated over just six days, hoping to get a spot; each of the pro teams has a roster of four players, and will be providing both salaries and housing during the season. (Supercell declined to offer specifics for the league's minimum salary requirements.)

As e-sports continues to grow and become more professional, multiple attempts have been made to bring mobile titles into the fold. Games like Tencent's Arena of Valor have seen some success in Asia, but there has yet to be a mobile e-sport that has broken out globally. Paananen believes that Clash Royale could be that game — and it's something he's been thinking about since before it even launched back in 2016. When Supercell was still developing the game, he says, staff would form competitive tournaments, and those who weren't playing would sit around and watch. "It was so much fun of course to participate, but more importantly it was fun to watch other people play," Paananen says.