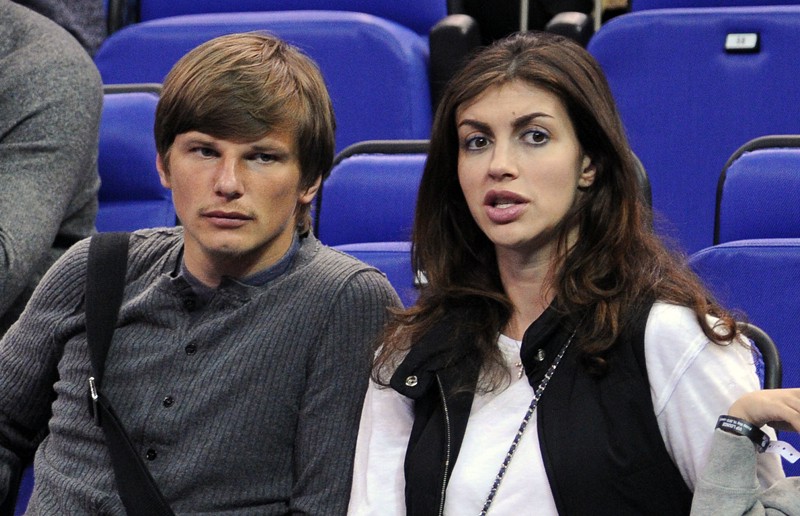 Sometimes I am surprised by people who are ready to throw mud and insult anyone behind his back. Moreover, they do not hesitate to insult, not seeing the "log in their own eye". This is exactly the situation around Andrei Arshavin. On the air of the TV project "Live with Andrey Malakhov" gathered those who are ready to pour a ton of slop on Arshavin, "protecting" his ex-wife.
The essence of the conflict between Andrei Arshavin and his ex-wife Alisa Kuzmina
After the divorce, Alice was, as it were, not a lot. Andrei decided that she should not live in his house. Accordingly, this requirement was voiced during the divorce proceedings. Moreover, as it turned out, the 300-meter apartment was registered to the mother of Arshavin. In January last year, Alice received a request to move out of her living space. Moreover, together with her daughter. To say that she was outraged is to remain silent altogether.
Now Alice claims that she suffers from an autoimmune disease (autoimmune necrosis). Moreover, she got sick after the rhinoplasty! As the saying goes, it's her own fault. Yes, Alice was interviewed. She was in the hospital. But she was dressed in a rather expensive and branded Palm Angels suit.
She complained that Andrei had come to her home to pick up the car with 5 guards. At the same time, she indicated that she herself acquired only two. Yes, she calls him a psychopath, abnormal, and so on. But this is not surprising.
Events in the studio "Live"
Alice's zealous supporters were such figures as the head of trade unions Roman Khudyakov, the wife of ex-Zenit goalkeeper Yekaterina Malofeeva, the wife of the former Spartak player Yulia Sayenko, the master of sports Yolanda Chen and the ex-wife of the Khimki goalkeeper Alina Khomich.
Khudyakov began with accusations. Like in spite of everything, Arshavin is obliged to help his ex-wife, who was on the verge of death (allegedly). Like, forget everything and give Alice some money. In the end, he went so far as to call Andrei Arshavin "a beggar bum." It was here that Yulia Sayenko joined in, who fully supported Khudyakov. The wife of Ivan Sayenko said she was disappointed that there are people like Andrei Arshavin in the world. At the same time, no one remembered about the unsuccessful rhinoplasty!
Chen came to their aid, calling Andrei a miser. She was supported by Alice's son from her first husband, who said that Andrei had not paid child support for a long time. He began to transfer money only when there was a threat of not leaving the country. Here I want to ask Alexei, and his biological father, Alice's first husband, pays alimony, helps his ex-wife in difficult times or not?
Alina Khomich "added fuel to the fire" with her story. She said that after the divorce, her ex-husband filed for the division of property. Although, before that, he allegedly did not want to share what was acquired and earned.
Malafeeva boasted that everything was in order with her husband and that there were simply no problems. In the event of a divorce, there will be no quarrels, since there is a marriage contract.
Bitter aftertaste experience
1. Not only Arshavin himself was not invited to the program, but also his friends, confidants, lawyers, etc. There were only those who would 100% support Alice and throw mud at Andrey himself.
2. Whatever one may say, but Andrey has every right to divide the property that was acquired during a joint, married life.
3. Alimony pays. If he wants to help his allegedly sick ex-wife, he will. If he does not want to, it will not help. But, as for me, he will not leave his child.
I am shocked that many, having found a rich husband or wife, stop working and lead a cheerful, carefree life. After the divorce, they begin to shout to the whole country that they were offended. At the same time, they continue to live for their own pleasure and do not even think about earning money on their own. Where does Alice get the money for an expensive suit? The answer is simple. The same alimony that Andrei does not want to pay. In this situation, I would like an objective analysis of the situation. It was necessary to give the floor to Andrei himself or his supporters.