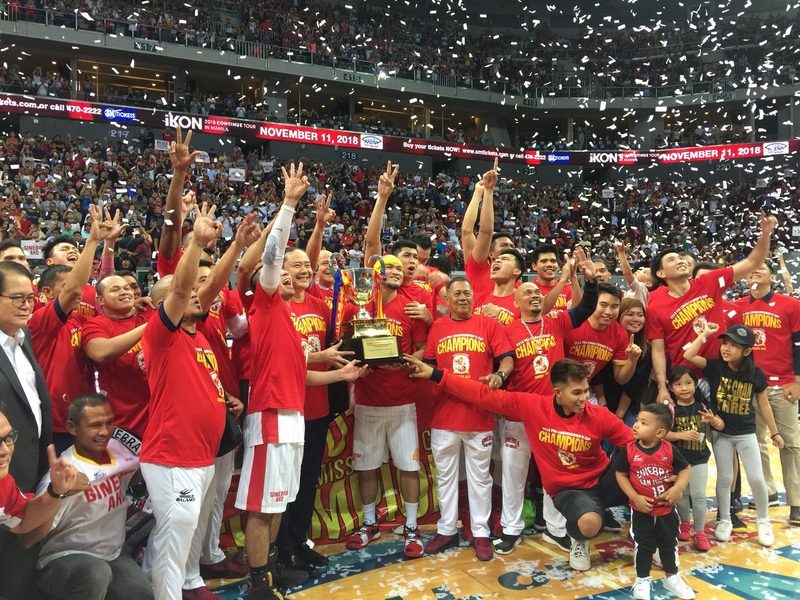 After a lot of struggle from both teams to obtain the championship title for Commissioner's Cup in PBA for 2018. There is no denying that Barangay Ginebra really did very well from both their offense and defense that they have shown in the court. But still, San Miguel didn't just give up the championship where they have won two games in their best of seven series.
Most Filipino fans watching have a really great time especially Game 5 which is a deciding game. That was an excellent match where on first quarter San Miguel only have two points leading but Barangay Ginebra didn't just give up easily where the two teams tied on both in the second and third quarter but still Barangay Ginebra made the finish.
I have done a series of prediction and it turns out that I made a correct one that Barangay Ginebra will be the one grabbing the title for this basketball cup series. I was just hoping that Cabagnot could do some points to be able to catch up with Barangay Ginebra but still, it is still not good enough.
End Game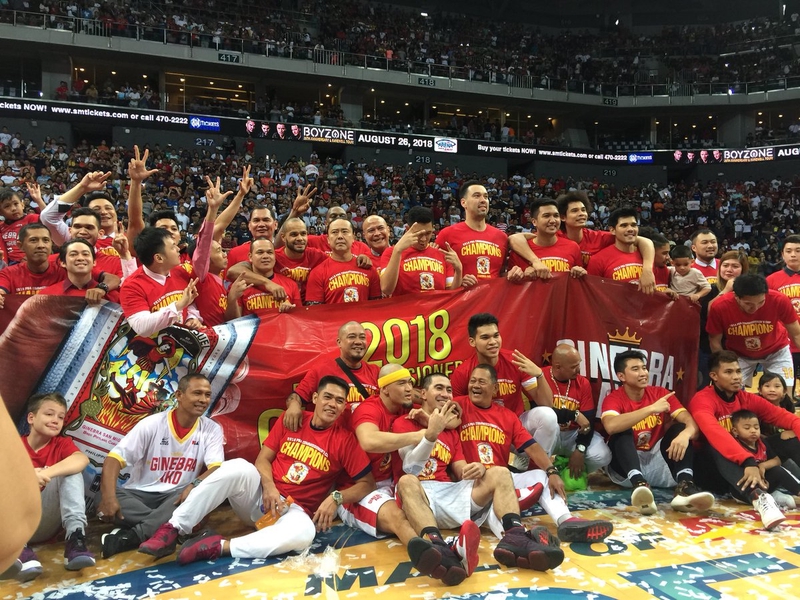 It was an end game for PBA's Commissioner's Cup where Barangay Ginebra already holds the championship title. I didn't expect that Barangay Ginebra will end the game since during the first quarter San Miguel was able to lead with three points from their 17-14. Again, in their second quarter still, San Miguel manage to lead with three points again with 38-35 scoring.

But sadly on the third quarter, a big gap happen which Barangay Ginebra made some good scoring which gives them the lead with 46-62 while on the fourth quarter San Miguel cannot catch up with Barangay Ginebra who make sure that they remain competitive until the very end of the quarter.
Balkman of San Miguel was really overpowered by Brownlee who is really dominating the game with his 31 points, 19 rebounds, 7 assists and 4 blocks. Brownlee really helps a lot of make Barangay Ginebra a champion.
There might be chances that Balkman who really give his effort on the previous games was really drained so much. He is really overused and that sometimes it will affect your Fajardo who have contributed 29 points and 15 blocks help his team. It is quite disappointing sometimes that you really do your best but others have not done their best. Regarding their team's performance, Barangay Ginebra really performs well on both perimeter shooting and three-point area.
Those efforts of Barangay Ginebra really made them the champion.