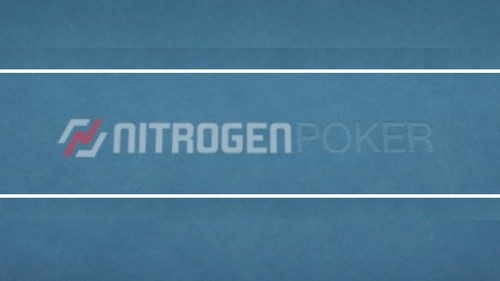 I've been using Nitrogensports as one of my BTC Bookmakers for over 2 years making a really tight plan (See Post Beating Nitrogensports) and pretty much sticking to it ever since successfully. I ended up testing the BTC poker tables for the first time yesterday...

---
My Poker History
I'm always interested in forms of gambling that are skill-based and beatable. I've been betting on sports since forever and first came in contact with online poker way back in the day on the bookie Expekt. I tried the game there, couldn't win which drove me crazy translating in a drive to learn and get better which is what I did the years after. I mainly used the earnings at the start to give my Betting Bankroll a boost and afterward to pretty much fund my expenses. I mostly played on Partypoker, Everest, Cake, and Pokerstars. My main game was NL Hold'em Full Ring and the highest I ever have gotten was 400NL while my regular game was 8-16 table 100NL. At some point, it all started feeling like a job and I actually earned more with betting which never felt like a job so I quit poker quite pleased with the experience and what I accomplished never really missing it afterward.

---
Testing Out the Nitrogensports Poker Tables
Right now, I'm far from the player I used to be, but I believe I still very much have the basics down to be profitable at lower stakes tables. With the ongoing international break and the 500k SPORTS Freeroll I planned to join on brosinopoker.com I decided to have some fun on Nitrogensports playing poker with some BTC at the lowest stakes. (0.01-0.02 mBTC | 0.085$-0.170$ blinds). My strategy was to just play a solid Tight-Aggressive style while trying to get a read on the opponents and making sure I never put myself in though marginal spots.

There are only a couple of tables running which is excellent for casual players. To my surprise, the level of play was even worse than I remembered it back in the days and I ended up making +0.0065 BTC (~55$) which equals 3.25 buy-ins while by no means playing optimal myself just yet. Here are some of the hands to showcase the average player level. (clicking the links will show the replay)

---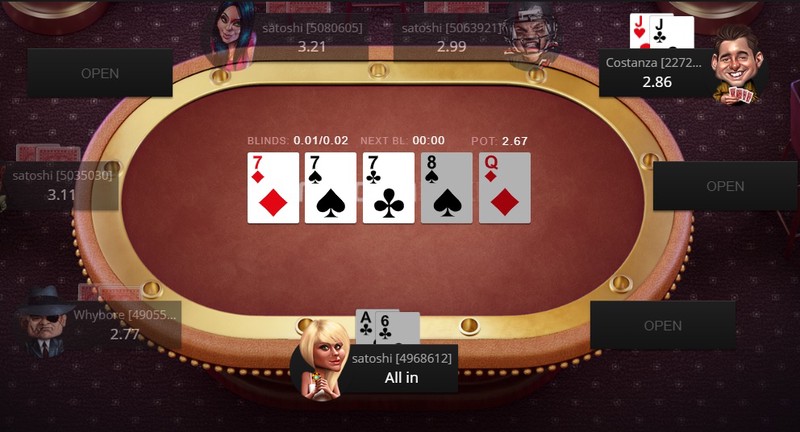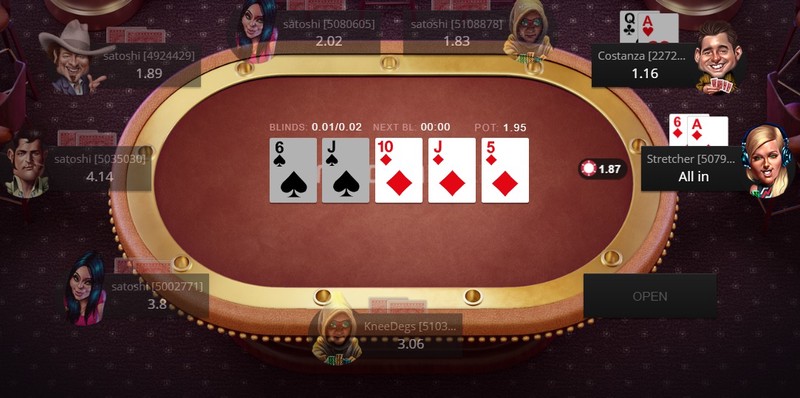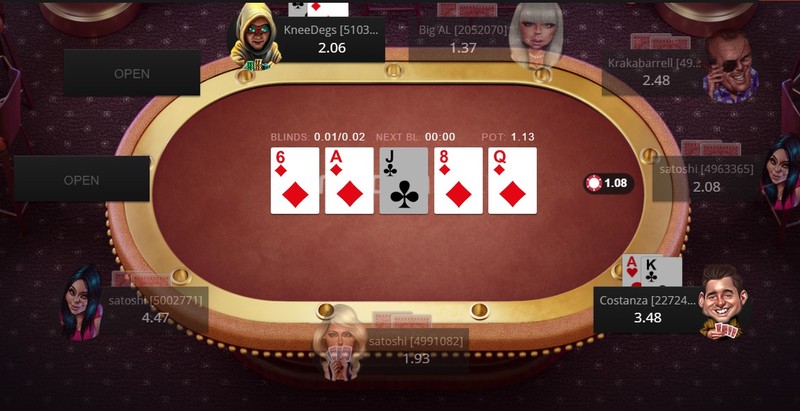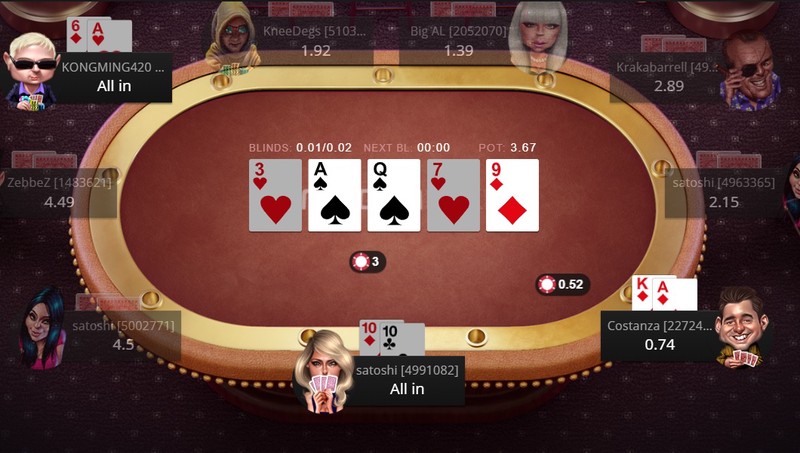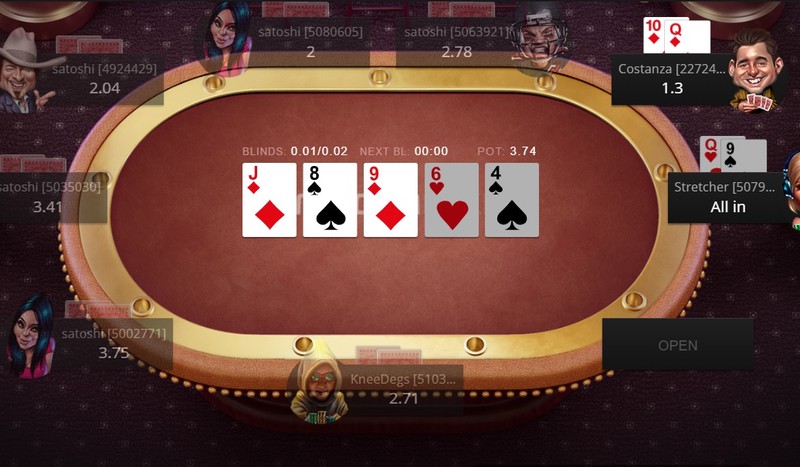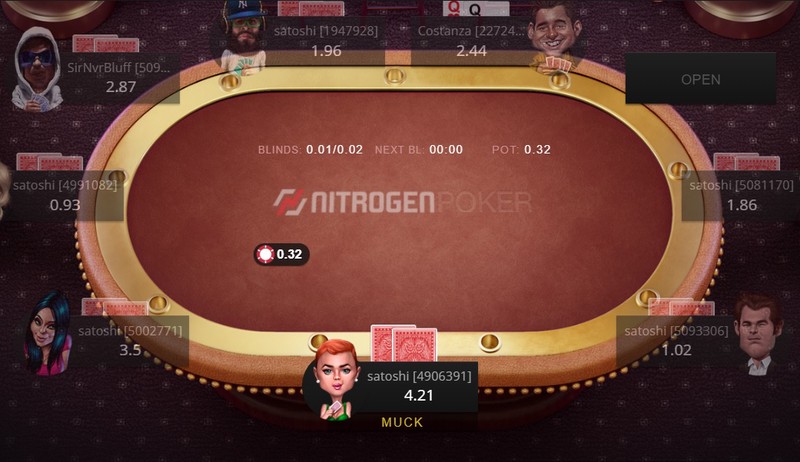 Most would likely call me crazy on laying down QQ Pre-flop but I don't mind so much as the opponent in question was extremely tight and it would get me in a really difficult spot both as a 4bet gets called or on the flop unless I hit a set. To me this is a classic Win a little lose a lot situation where I rather just lose a couple of big blinds, reduce the variance and move on.

---
Conclusion
The overall level of play on the Nitrogensports Poker Tables is extremely soft and I did enjoy getting back to it. I might actually do it more often as it's fun and a good way to earn some BTC (if you are a semi-experienced player) in the process. Similar to Sports Betting, Poker is an excellent use case for Blockchain. I did get into the Virtue Poker ICO and might have a look at more projects/bookies that offer poker trying to find soft opposition like on Nitrogensports.

I like what Steem Poker (brosinopoker) are doing on Steem/sportstalk and would love to gamble it up with some STEEM or SPORTS but aside from the Freerolls there unfortunately not really that much action going on.

---
Please let me know in the comments below if you are playing poker with crypto and feel free to leave your Affiliate link!