So I have decided to start playing more live tournaments, activity where I usually play (online) has simply gotten too colluded which is expected but the returns from the games are so low owners and players seem to not care (or realise). So I MOSTLY plan to play in casinos for a while, maybe go to an event here or there.
The tournament I decided to check out as my first for maybe a year or more is at my "local" Genting Casino. Around a 30 minute drive from where I live this is the best option and games in the area.The structure was NLH £43 buy-in with optional add-on. The late-Reg for these tournaments are usually 3 hours! This can be useful but also extremely annoying with people re-buying in.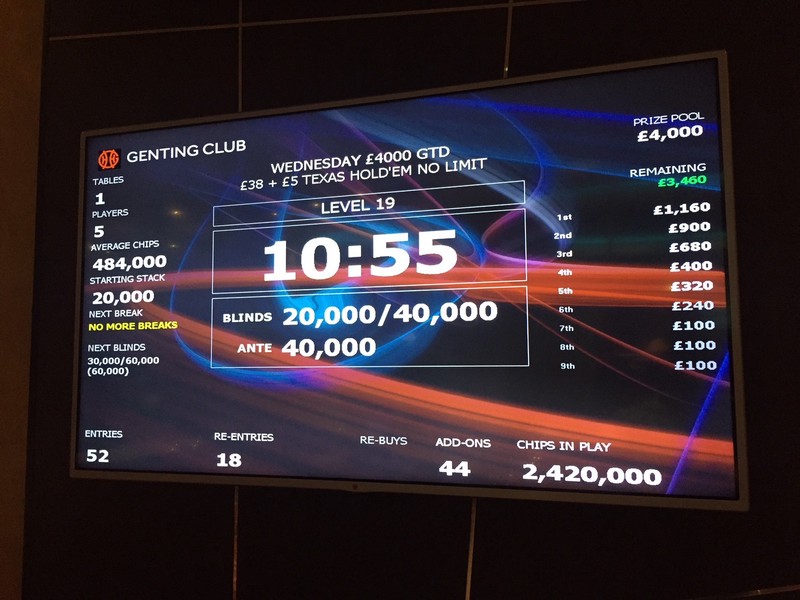 52 Entrants, 18 Re-Entries and 44 Add-on's gathered a decent prize-pool of £3460 which is not bad for a mid-week live tournament around here. With 5 left we decided to chop, so the computer calculates the largest/smallest stacks % against the prize pool size and splits fairly. I finished with 358,000 in chips so I was 4th but the chop worked well in my favour with £633 winnings as you can see below.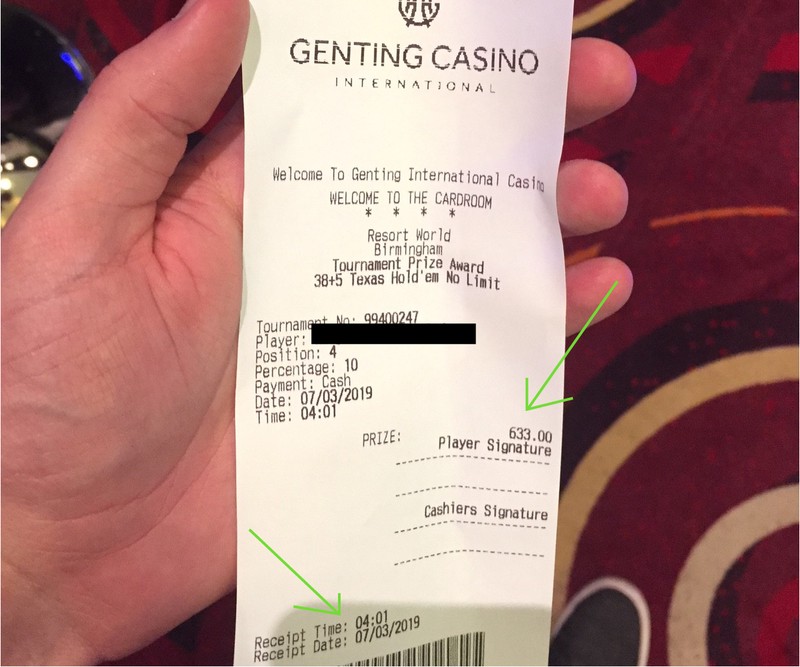 Tired but decent value

I bought in at around 8:00pm, finished at 4:01am so for the 8 hour it was a decent return:
£633
buy-in: -£43
add-on: -£20
food: -£8
£633-£71 = £562/8(hours) = £70.25 per hour
Also on the way home I decided to go to the only place open at 4:30/5am...…..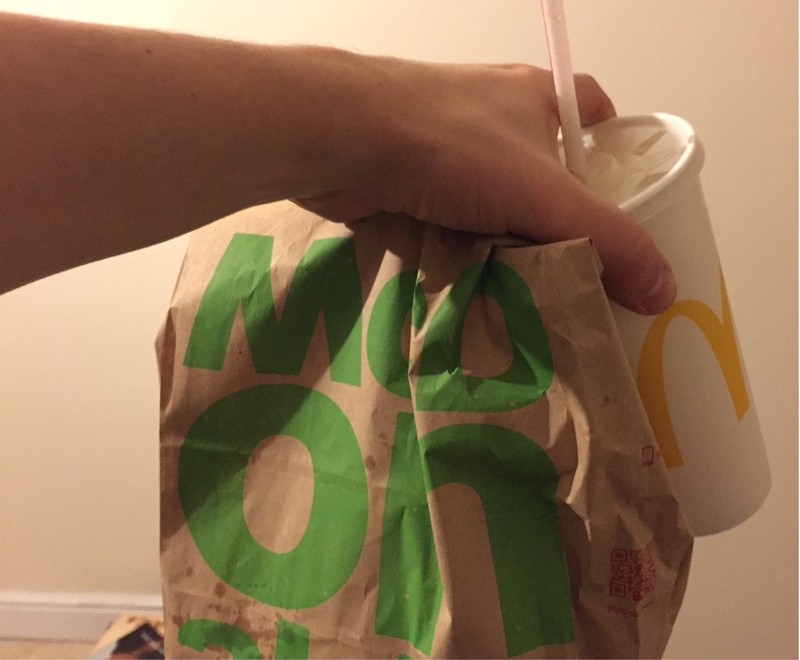 Ok so I didnt add in the £4/5 for this because it's a 5am guilty pleasure I would rather forget XD.
Being back in casinos seems like nothing to me spending so much time in them over the years makes it feel like "the norm". Gambling/Poker aside it's little things like driving empty motorways and walking through the empty shopping mall at 4am is refreshing and part of life's priceless memories (I will be sure to take more photos next time).