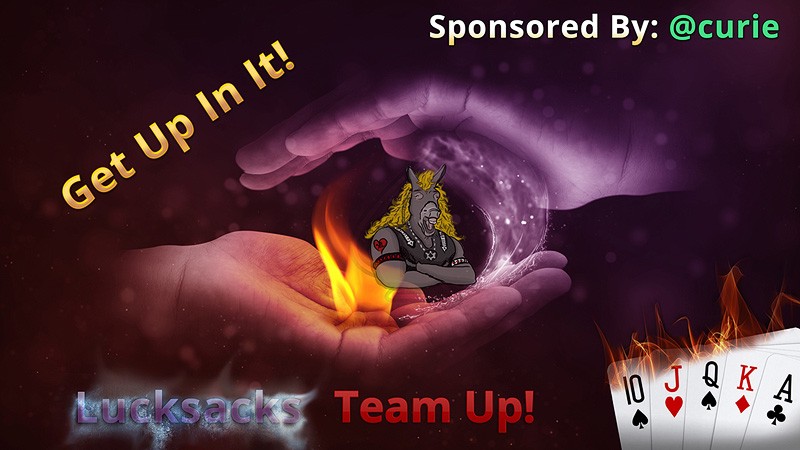 That's right people... the new season of Team Up is about to happen at Lucksacks.com! And which team will take home the coveted title of Season Champs remains to be seen.
Last Season's Team Up Champs Are Ghost Nation... @jonsnow1983 @coinbelly enginewitty and myself. And this season is going to awesome as well, and I hope to see a few of you come over and join in on the fun!

What's that? You have no team?
You are in luck then! There are lots of peeps that are in need of Team Mates, all you have to do is join us in the Discord Chat and browse the Team Up channel. Feel free to ask questions, and snag up on some great players if you want to have your own Team. Or you can join a Team, but do so quickly... while you got the chance. ;-)

But make no mistake... this is serious business! The competition will be hard core, with lots of trash talking going on!
And the Bragging Rights are on the table, just waiting to be had... LOL! :-)

The Team Up Tournaments are on Sundays at 2:00 PM EST Sponsored by our friends at Curie. A Huge TY to them for once again being a sponsor! And if you have an interest in being a Sponsor, hit up @bethalea in Discord.

So... you think you got the chops to be on a Team? If that be the case, then bring your A Game on over to Lucksacks.com and let's see what you got going on! :-D
And with that... it's time to Get Up In It! See You All At The Tables!