The tournament Battle of Malta, achieves another milestone, and takes the lead into Europe poker tournaments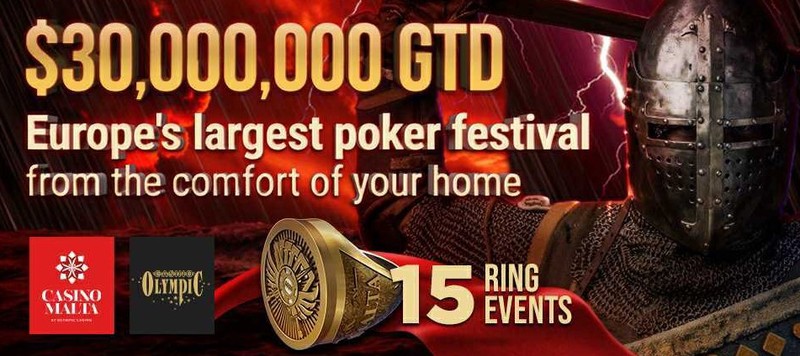 Battle of Malta History
Since 2012 when the first tournament was held with a few more than 300 participants, nobody expected such a growth in barely 8 years. The Island of Malta is a small republic in the middle of the Mediterranean sea. It has less than half a million population, however is regularly visited by millions of tourist attracted by their beaches, sunny weather, exciting nightlife, casinos, and historical landmarks. It's medieval architecture, inspired the theme of this tournament as if it was a knights battle.
Battle of Malta 2020 already beat COVID-19
While many tournaments are being cancelled or postponed, due to the travel restrictions and health regulations worldwide. Battle of Malta along with the platform GGPoker, decided to organize for the first time in the history of the tournament an Online version. So players from all around the globe, could still gather through the network and opt in for this amazing price.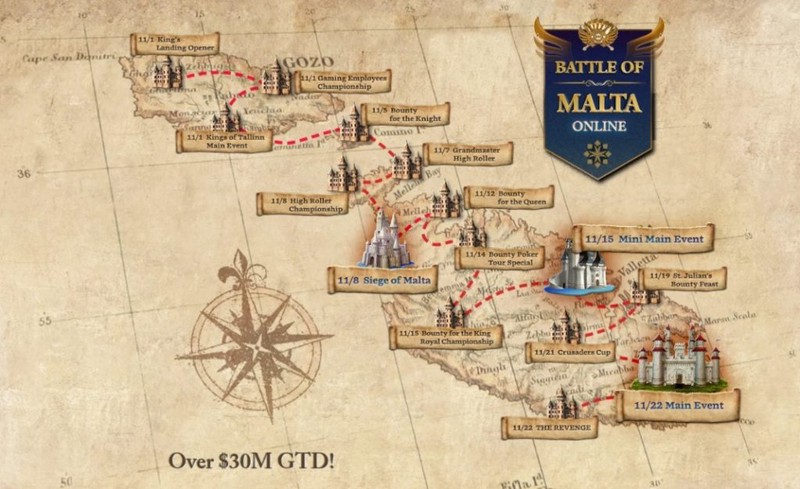 The tournament started 4th November and will have different events, until the 22nd November when the final event will be held with a unique prize for the winner of $3.000.000. Those who want to sign in can do it through the GGPoker platform, or if you just want to check live results day by day, the Online Poker platform www.pokerlistings.es provides with full coverage of the event.

Wanna play some hands? Join the Battle of Malta!