Love to play poker online? Here's how you do it right.
The good thing about playing poker in online casino betting sites is that you don't have to deal with the pressure of facing your opponents in the flesh, but it can still be intimidating for beginners as online poker offers a more competitive and challenging environment. As online casinos continue to grow, so is the level of playing standards set by poker lovers who now have all the means to play the game whenever and wherever they want.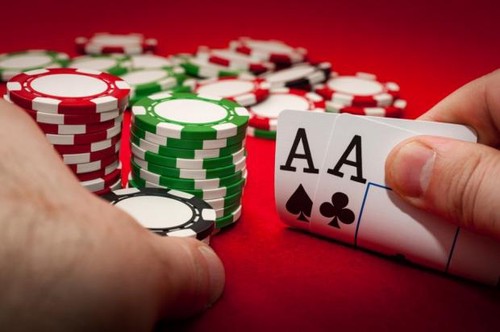 But learning how to play it well isn't a hard task, and this guide to playing poker teaches the DOs and DON'Ts of online poker you should always keep in mind.
DO - Choose your game wisely. When you go to a land-based casino, you play poker as you know it. But online, there's over a hundred variations of poker to choose from, depending on your niche. So it's important to learn a game and see which one can give you the most winning potential.
DO - Predetermine your bets. Eyeballing your bets on poker can cause great damage to your bankroll, and it something you should avoid if you're looking to play online poker for long-term. Before you play, decide how much you want to spend and divide it according to the stages of the game.
DO - Read a guide to online poker before playing. When you play the game online, it helps to consume all the help you can get since online poker is a challenging activity for those who really want to make money. Read through betting sites' blogs to enhance your skills and develop your strategy. https://blog.nitrogensports.eu/poker-guide/
DON'T - Play multiple hands if you can't handle it. Earning profits from playing online poker isn't a quick process. It takes practice. And you can start with playing a single hand in small stakes poker games to improve yourself gradually while also reducing the risk of losing.
DON'T - Do other things while playing. Online poker matches usually take time to finish, and many players tend to do other things like washing the dishes, playing another game, waiting for other tabs to load or feeding their cat. When it's not your turn to act, don't do anything other than concentrate on your opponents' moves. Take this time to think about how you can beat them.
DON'T - Overplay. If you're suffering a losing streak, don't hurt your chances further by making up for what you lost. Know when to stop by taking a break, refreshing your mind, reading a guide to playing poker and then play again when you're all cleared up.