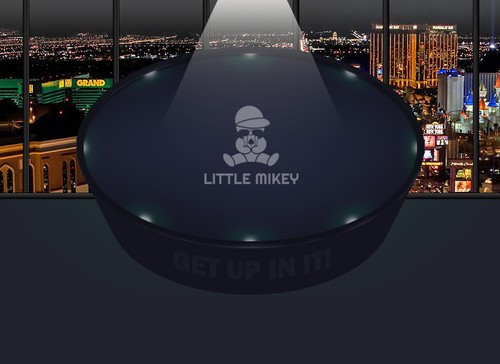 Once again, sorry for the delays. I still hope to get these out more regularly in the near future and to come back to my frequent posting days of yesteryear.
Here are results for the past two weeks of play. Thank you to all who have come out to play in these tournaments, which still run every weekday Monday-Friday.
Scorum Poker Tip
Did you know that all of the results for Scorum Poker can be found here?
Want another tip? You need to play to win. There are tournaments happening every few hours where you can win SCR or SBD. Come and play with us!
Week 16 Results
Monday: Mikey, Donald, Tadas, Nikoskol
Tuesday: TheBull, PotPlucker, Mikey, KryptoKeeper
Wednesday: KryptoKeeper, Tadas, Emanuel, Mikey
Thursday: Mikey, Tadas, TheBull
Friday: Sarge, KryptoKeeper, TheHive, TheBull
Week 17 Results
Monday: Nuanced, Sarge, Tadas, TheHive
Tuesday: Did not fill
Wednesday: Did not fill
Thursday: Did not fill
Friday: Mikey, Carabajac, Sarge, Rusinho027
Winners
Week 16: Mikey (although I only played in three tournaments, I was able to win the Player of the Week Award! Yay for me!)
Week 17: Sarge. This week was tricky, but technically, Sarge played in all of the tournaments that were played for this week so he earns a 5-point bonus and wins with a total of 12 points over the 10 points that Nuanced and I earned. Your 25 SCR is on the way Sarge! Thanks for playing.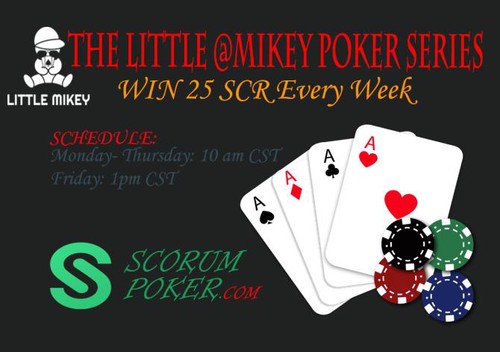 COME OUT AND PLAY!