The king of the gambling world, Sheldon Adelson organized a real empire in Macau, and it all started with Las Vegas Sands back in 1988, when he acquired the hotel and casino.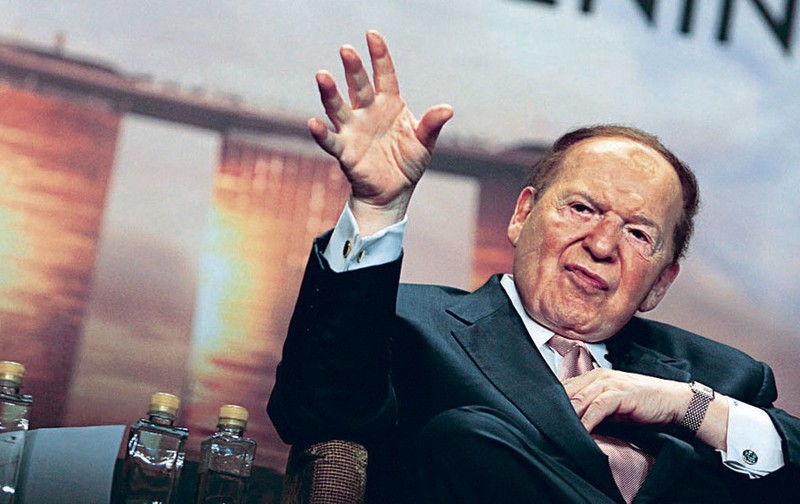 Las Vegas is a paradise for those who like to try their luck at roulette, slot machines and at the card table. This is where the gray days end, and a fun life begins, full of excitement and crazy winnings. But few people know who is behind all this now. His name is Sheldon Adelson - an American businessman with Jewish roots. Gambling is not his childhood dream. He came to him in 1988, when he had grown rich, acquired the Sands Hotel & Casino with his partners.
Prior to this, COMDEX was a furore — an exhibition of the computer industry, working as an investment consultant and mortgage brokerage. Not hefty ambitions, unwillingness to put up with the catastrophic poverty of his family and a huge charge of internal energy, did their job. Now he is a billionaire who is among the twenty richest people on the planet, donating huge sums to charity, actively supporting Republicans in politics and just a man who knows how to make a fortune.
Investor Sheldon Adelson at the origins of gambling
Even at the age of 10, Adelson took the first steps of becoming an entrepreneur by organizing the sale of newspapers to local boys. This is where its true component lies: to create a stream of profitable business, where the turnover goes on systematically and regularly. Just to earn money by physical labor was not part of his plans. A good lesson was the example of the grandfather who skillfully organized the sale of soft toys for $ 10 under the guise of playing a primitive roulette.
Sin City - the start of the gambling empire
Businessman Sheldon Adelson came into the gambling business by accident. He needed new premises for his expocenter, as things were going uphill with the presentations of the computer industry, and expansion was required. Offer to buy a hotel where there was a casino, restaurants and all the surrounding land belonging to the hotel. His thoughts did not last long, and soon he touched a completely new business, which, as it turns out, brings a huge income.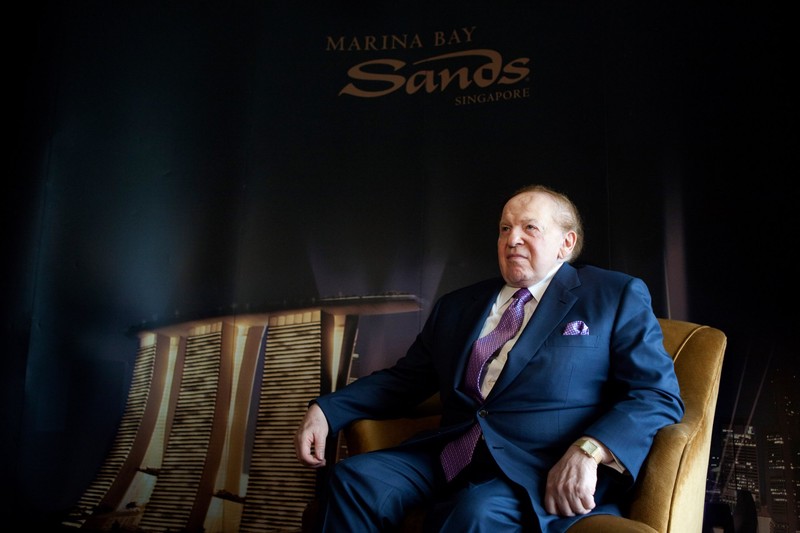 Sheldon Adelson's approach to the conduct of the case is contrary to the principle of simply pumping money from available resources. It is important for him to create a real project that will meet his standards. That is why the former casino has turned into a real city of excitement, where people could not only make a bet and turn the slot machine, but enjoy the beauty of buildings, streets and parks. Rent a suite in a luxury hotel, rent a car and ride, enjoying luxury and glitter.
The old hotel was completely changed to the Venetian style that Sheldon liked during the honeymoon with his wife in Venice. Moreover, they created not only the architectural similarity of buildings, but built a real megacourt, where there are channels through which the gondolas go. Opened restaurants with Italian cuisine and shopping centers.
Billionaire Sheldon Adelson - Macau's Success Story
Adelson always believed that in Las Vegas he could not open up completely, so expanding the gambling business outside of his native continent was his main goal. In 2001, he received a license to organize a casino in Macau. At that time, in the former Portuguese colony, the gambling business was severely crushed under a criminal syndicate. The government categorically did not suit it, since there was not a large influx of tourists due to fear for their lives. We needed a smart, tough and authoritative person who is able to organize a gambling business from scratch. They became the king of the gambling world Sheldon Adelson.
Entering into another adventure, he saw not just the territory where you can build a casino and make money with a new audience. He wanted to create a real resort with high-rise hotels, expensive restaurants and unique architecture. It was a win-win step, as the Macao government was most interested in the development of its territory and gave the surrounding land for use, the right to use the airport and helped with labor and equipment. The total investment exceeded $ 14 billion.
Now Sheldon Adelson is at the top of the Asian gambling investor rating list, nearly three times ahead of his closest competitor, Francis Lui. Venetian Macau and the "Parisian" built by him are simply fascinating for their scale and colorfulness. In addition to the game halls, there are: conference rooms, a theater, hundreds of shops, outdoor pools and a water park.
In 2010, Sheldon Adelson opens a casino on the shores of Marina Bay in Singapore. A built project worth over $ 8 billion is the most expensive stand alone casino. The gambling business in Asia brings a huge profit to Adelson. As of 2017, the value of its assets is estimated at $ 36 billion.