Play Poker!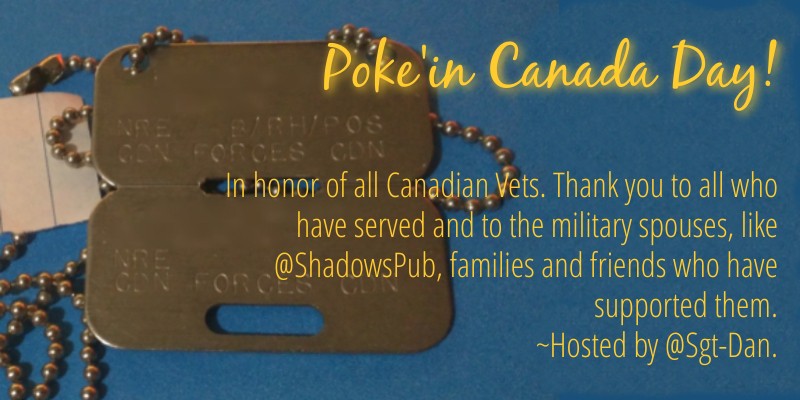 Just a Reminder!
The Poke'in Canada Day is on July 20th, at 5:00 PM CDT! If you are a Veteran or a First Responder, a family or friend of such a hero, please let me know in the comments here or in our Discord Server (link to join is on the home page of Lucksacks.com) or contact @guiltyparties and we'll give you the password. Thank you all for your service and your sacrifices!
---

Wednesday's Tournaments
3:30 AM CDT Pot Limit Big-O 1 Chip WTA
10:00 AM CDT The Little @Mikey Poker Series, NHL
11:00 AM CDT 0.20 Token Daily HORSE WTA
12:00 PM CDT Poker In the Krypt Wednesday HORSE
3:00 PM CDT Followbtcnews 5 Token NLH
4:35 PM CDT Pcste 10 Token NLH
6:00 PM CDT Poker In the Krypt Wednesday PLO
7:00 PM CDT Scorum.com Weekly 50 Chip NLH

---
Join Today!
You can! Follow the steps on the Lucksacks.com homepage and you, too, can *win 'cash' and 'prizes'! (*you can cash out SBD and SCR)(or play with Chips and Tokens in Sit & Go's and Ring games!)(AND/OR Donate to help the site keep up and running!! SUCH CHOICES!!)
---

Thank you!
As always, a big, huge, wet, juicy thank you to all of you who upvote these posts; thereby supporting our poker initiative on this site and on Steemit! And for those of you who donate, extra special slobbery thanks, because without you we'd be lost. And finally to a couple of dudes who hopefully need no introduction or explanation; @ats-david and @guiltyparties, two of the most generous, kind, and fun peeps in the entire cryptoverse! Please give their delegate an upvote; @bro-delegate FTW!