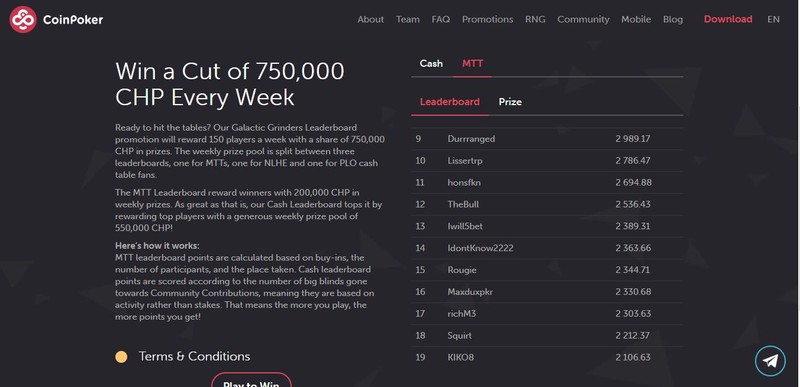 Hey guys, I'm still grinding away over at coinpoker, this week I finished 12th in the standings, a little worse than last week but I almost had the same amount of points. Looks like I will need to either enter a few more tournaments or just run better in the ones I play in order to keep cracking the top 10. I did win a few tournaments this week and placed 30th in the monthly 1,000,000 CHP freeroll to take down 4,500 CHP.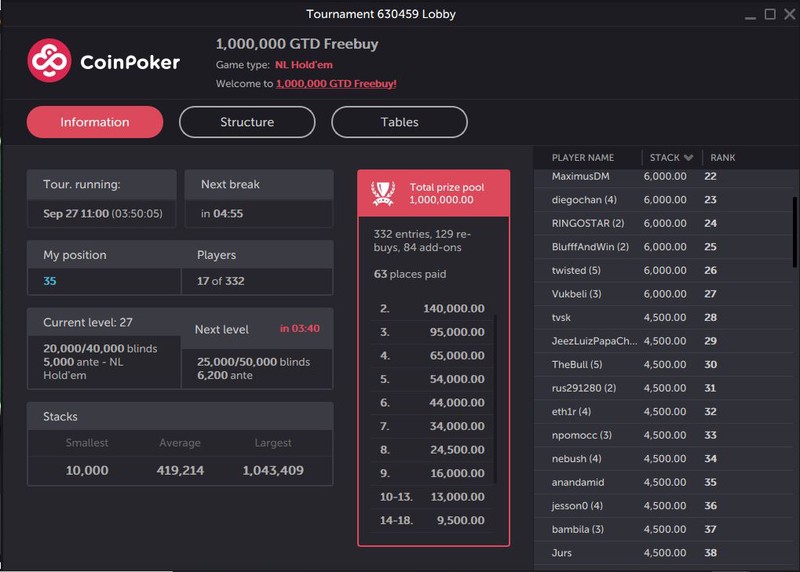 I also managed to take down my first stardust tournament ever winning me 6,500 CHP. This tournament is only 100 CHP buy in but has 500 CHP rebuys until the 11th level and a 30k chip add-on. I joined shortly after it started, grinded my way up from 2,000 starting chips. Got to the add-on part with no rebuys and took the 30k add on. Got super fortunate luck and just carried that all the way to the final 3 to guarantee a cash. Once there we were all folding to each others raises and being super careful not to run into monster hands that would eliminate us. After some time 3rd place was blinded down and went all in with a small Ace while I had pocket Qs, my Qs held up and I took down a huge pot and took the chip lead into heads up. It didn't take long for my opponent to stuff it all in on me. I noticed that when I would limp he would reraise me massively and a few times just put it all in. I picked up pocket Js from the SB and limped in with it and right on queue he pushed and I called, he showed pocket 4s and did not improve allowing me to take down the win.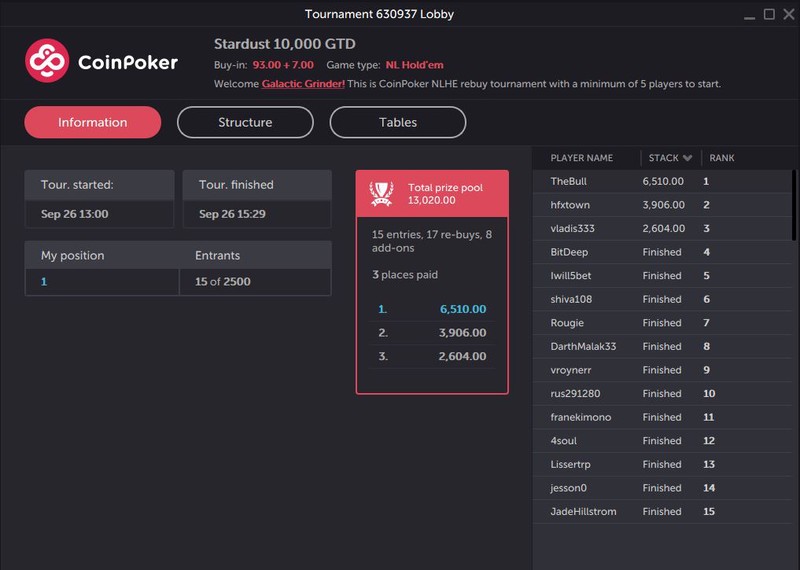 I also managed to take down yet another early morning 5 card omaha game a few days ago. I got down to the final 2 a little behind in chips but I was confident I was going to win it but things weren't going my way. My opponent picked up that I was laying down pretty much everything to preflop raises as my strategy is usually get in cheap and hit some flops. I had to pick a hand to run with and fortunately picked 2 good ones in a row that won and pulled me even in chips. The raises ceased and able to play my style I was able to take down some pots and mounted the comeback win.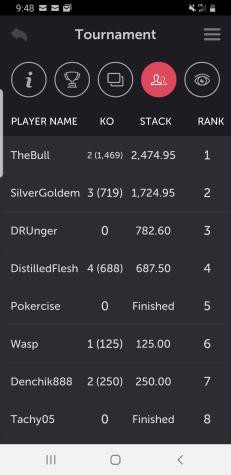 That's been my week on Coinpoker and I plan to keep playing this upcoming week as well to continue stacking CHP and converting it over to BTC and other coins. Hopefully I can finish a little higher in the weekly rankings this week. We'll see how it goes.