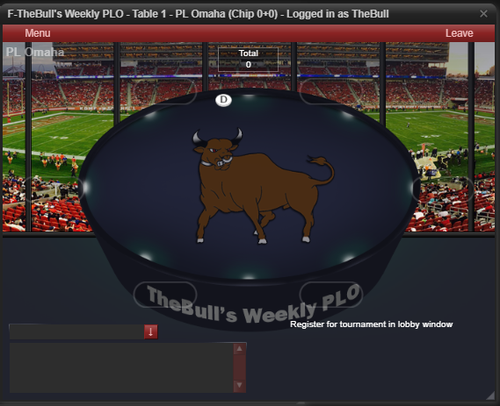 Hey everyone, Thursday is upon us and tonight is the 9th installment of the PLO tournament I have sponsored on scorumpoker. In last weeks action it came down to Carabajac Vs. Inthenow going for the win. It appeared this would be a short face-off as both players ended up all in on the turn of the hand below. Carabajac turned a full house 8s full of Jacks and Inthenow was drawing thin going to the river needing an Ace or a Jack to survive. An Ace fell on the river giving Inthenow the better boat and the pot.


I took the screenshot above expecting it to be the final hand of the tournament but it would turn into a marathon and take 64 more hands before Carabajac finally triumphed. On the final hand both players went all in preflop and Carabajacs pocket aces held on and he took down the win. Congratulations Carabajac! Come on out and try to take down the win this week!


Don't forget to vote up the daily posts put out by scorumpoker to support the league that makes all the weekly tournaments possible. The league runs entirely on our votes and donations so be sure to upvote all the posts and download and use the Brave web browser to also help support the league. Thanks everyone!