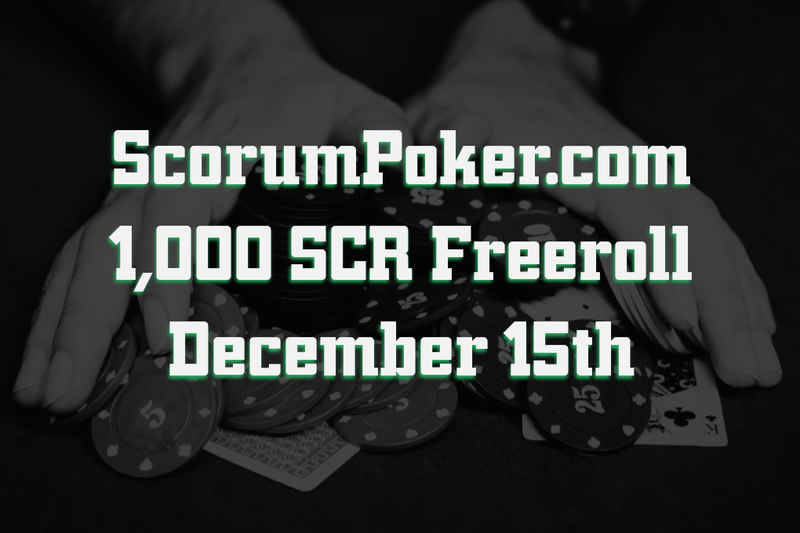 Please Upvote

If you would like to help support another 1,000 SCR NLH Freeroll on ScorumPoker.com please upvote this post! I will make a few more post between now and game time so please support those as well.
In the last 1K tournament we had over 40 players and hopefully we can bring even more in this time around.
Game Time

Saturday, December 15th @ 12 PM CST (UTC -6)

Be sure to join us daily for Freerolls in various games to win SCR. More Hosts are coming on board and lately individuals have been hosting random Freerolls for 10 SCR and more out of the blue.
So join our chat to make sure you're there for the next Freeroll at ScorumPoker.com!