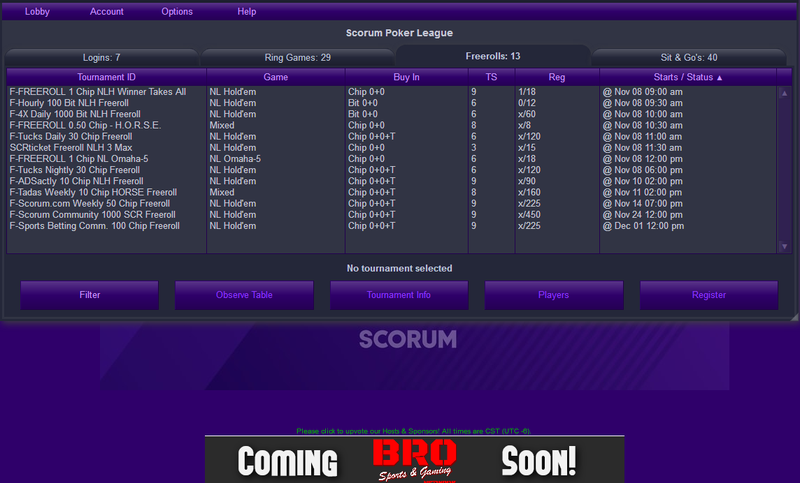 Daily & Nightly

As always we have our Daily 30 SCR Freeroll at 11 AM CST (UTC-6) with a few small Freerolls in between our Nightly 30 SCR Freeroll at 6PM.
Website Update

Birra has been hard at work on the website and things are really looking good! Soon you will be able to trade your Bits for SCRTickets or Chips directly on the website. Currently he is focused on the registration process and it's coming together nicely.
Thanks to everyone who's been helping test to make sure everything is in order prior to launch. Please keep in mind that any Bits you spend on the test site currently are only purchasing test tickets and not SCRTickets. If you need more Bits for testing just let me know.
---
See you at the tables!

Be sure to follow our Scorum Poker Blog for Daily Poker Tips and chances to win Bits, Chips & SCRTickets and keep up to date on the latest news!
---
We are not affiliated with Scorum.com. Our website is run by a group of individuals wanting to help grow the Scorum Community and we need your support to survive!
---