The ST. George Dragons have upset the last placed Parramatta Eels with their last minute win against the Eels at WIN Stadium last night.
Parramatta had the advantage over the Dragons the whole match, with 6 of the Dragons players coming back from representative footy, they were looking slow . The Eels were looking to have the upset of the season.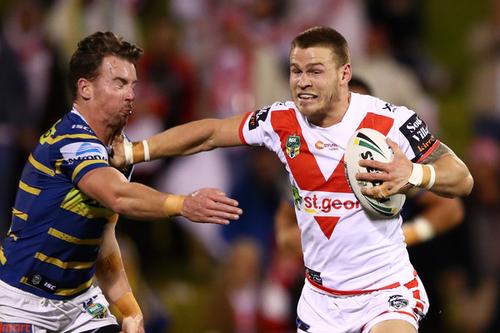 The Eels were thought to have the win when with 6 minutes remaining the score was 18-8. Ben Hunt, who had had a pretty disappointing performance against NSW on Sunday night, was set out to make a difference with him setting up a try for Eaun Aitkin at the 74th minute.
Only moments later it was Matt Dufty's second try of the night, after it was set up by Hunt's other half Garreth Widdop.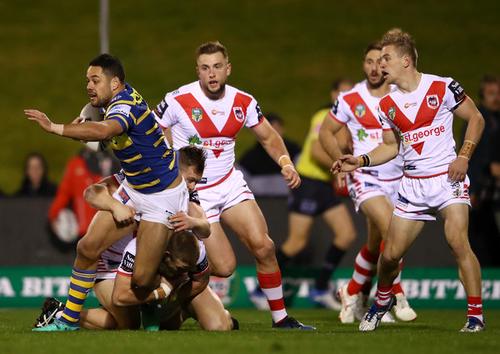 "I think clunky's a kind word, really." Paul McGregor the coach of the Dragons said of his team's performance.

It's through no individual's fault or the team's fault, it's just what happens this time of the year.

"We were very hesitant in a lot of things we did."

"That's what happens when your preparation isn't where it needs to be.

It was an end that hurt the Eels, who were set to be the first last-placed team to beat a first-place team since April 2015.
"I thought we were the better team," Eels coach Brad Arthur said.

Jarryd Hayne who scored the only points for Parramatta in the second half after he wirrgled and spun his way over the line in the 48th minute, after Flint Gutherson sent him a flying flat ball.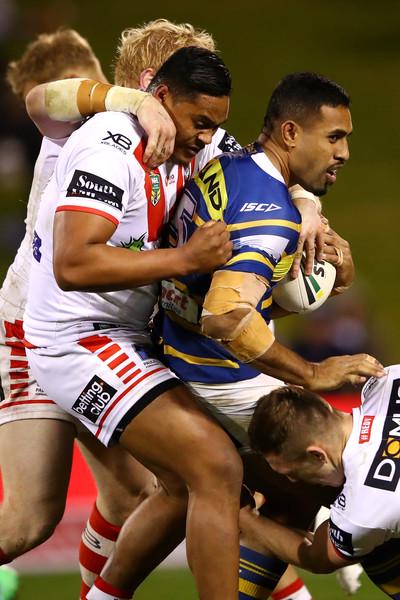 Hayne who required a needle to numb the pain in his shoulder before the game, looked to have the best game of his season with some nice runs and passes to set up a few tries in the first half.
The Eels scored their first points of the half with veteran Tim Mannah making a break from within his own half before passing off Bevan French to put him over. Nathan Brown scored the second try for the Eels.
ST GEORGE ILLAWARRA 20 (M Dufty 2 E Aitken tries G Widdop 4 goals) bt PARRAMATTA 18 (N Brown B French J Hayne tries C Gutherson 3 goals) at WIN Stadium. Referee: Ben Cummins, Peter Gough. Crowd: 6,933.