There was no doubt in this match who was the dominant and who the submissive. England tied up the reigning champions, pulled down their shorts and gave them a good old spanking for the full 80mins in Yokohama.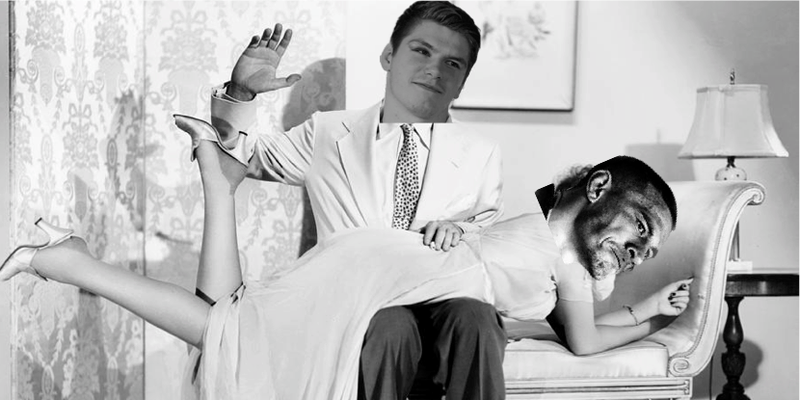 It was a very different performance and set of tactics from England in this game than we saw against Australia last week. Instead of being happy to sit off and allow the opposition to have the ball, England were straight into the faces of the All Blacks and they continued to hassle and harry them from the first whistle to the last.
This positive attitude allowed England the dream start as they scored inside 2 minutes with Manu Tuilagi crashing over from short distance. The build-up to the try demonstrated just how far this team have come in the last four years with power from the forwards, skill and flair from the backs and excellent handling throughout the whole team. Ultimately though it was England's intent in contact that New Zealand just couldn't handle with almost every All Blacks tackler being knocked backwards as a sea of white shirts poured forward in support.
Forward power and set-piece strength have always been hallmarks of English rugby but in the build-up to this game much was being made of the fact that New Zealand had picked a lock froward (Barrett) at Flanker in order to add weight to the pack and more importantly height at the lineout. In essence, New Zealand had given themselves 4 lineout jumpers to England's 2 and it was clear that they hoped to put doubt into the minds of the English three-quarters as to whether they should kick to touch, kick in-field or run the ball. Not only did England tend to choose the right option but when they did kick to touch Lawes and Itoje were more than a match for the Kiwis at the lineout with both stealing ball off the top in the first half.
The fact that New Zealand's pre-match plans were being thwarted alongside the intensity of the English game clearly affected the All Blacks who starved of both possession and territory fluffed what few opportunities they did get. The only thing missing from a dominant first-half display were more points on the board for England. They did have a try rightfully ruled out for crossing and just as the half was drawing to an end George Ford, kicking in place of Owen Farrell who injured his thigh, made it 10-0. Despite an excellent first 40 mins there was still the sense that this was New Zealand and that they would have a period of dominance in the game at some point during which they would be perfectly capable of putting multiple scores on the board.
However, the second half started much like the first with England on top and looking like they had scored another early try. Unfortunately, footage suggested a knock-on in the maul that had swallowed up the New Zealand defence allowing Ben Youngs to score and as such it was ruled out. England though seemed unaffected by a second big TMO decision going against them and carried on playing on the front foot resulting in another Ford penalty.
While New Zealand's score to get them back in the match resulted from an England error at the lineout it would also be fair to say that the build-up prior to the try was probably the All Blacks best piece of play in the game. A turnover in the midfield allowed New Zealand to burst forward and only some last-ditch defence from Henry Slade and Owen Farrell kept them out. The gift that England provided the world champions thereafter left everyone with a sense that perhaps this might be one of those days where we'd be left to rue missed chances...
But again England didn't let the disappointment of that moment affect their game. If anything the tackling and defensive work of all 15 England players went up another gear and the big hits that they continued to reign down on the All Blacks allowed them momentum when they did get the ball. That possession resulted in 2 further penalties as England sucked the life out of New Zealand becoming the first team since 2007 to beat them in a World Cup fixture.
To a man England were better than double World Champions New Zealand and their tactics were near perfect. Steve Hansen, New Zealand's greatest-ever coach will now have to make do with his final game in charge being the 3rd place playoff but he was magnanimous in defeat admitting that his side had been second best throughout. Credit must go to New Zealand for keeping England within sight and despite being played off the park they fought hard in defence throughout where other teams may have wilted in the face of England's assault. As for England, they will probably feel they should have passed the 30 point mark such was their dominance in this game and taking chances when they come will undoubtedly form Eddie Jones' message as they prepare for the final. The only other concern will be as to how much this contest has taken out of them and what the cost may be to their starting 15 next weekend. Farrell and Johny May both sustained injuries but many more of the side will have to recover from the knocks that will inevitably have been picked up in such a physical display.
Now we just have to wait to see who we'll play in the final...