Tackles, tries and turnarounds! The opening weekend of the Six Nations tournament provided the usual passionate support and tightly contested matches that we've come to expect from this showpiece competition. Below is an overview of the action from those 3 games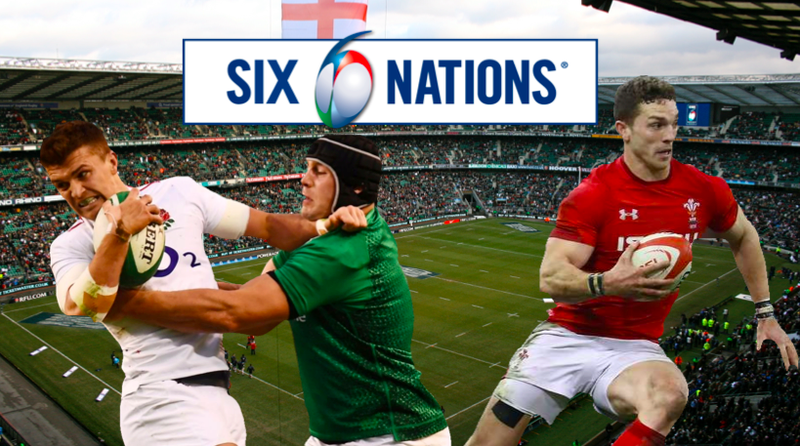 France Throw Away Half-Time Lead
I mentioned in my preview that the French have a mercurial quality about their sports teams which extends beyond just Rugby and their game against Wales seemed to prove that is the case even within individual matches themselves. One could even drop in an old soundbite (I hope you're sitting near a bucket) and say it was a game of 2 halves such was the change in performance following the 15min sit-down from the French. While the rugby in the 1st half wasn't of vintage standard, credit has to go to the French for their ball handling ability in what looked like absolutely foul weather and while the visitors seemed like they were trying to pass a bar of soap the home team put together enough decent phases of play to apply pressure on the Welsh defence. Furthermore, the French kicking game in that 1st half was far superior to the Welsh. Again, it sounds like an overused commentary saying but in poor conditions like that you want to be playing as much of the game in the oppositions half where mistakes can and did occur.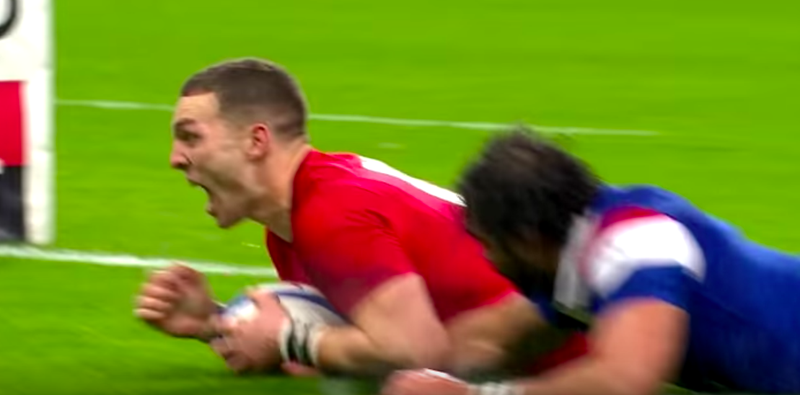 What we also know about the French is that despite the turmoil that surrounds their national team at present they will always produce some exciting players in the three-quarters positions and this was emphasised by the 2nd try that they scored on Friday night that involved a line break from right-wing Damian Penaud before the move was finished off by left-wing Yoann Huget. A penalty and then a Lopez drop-goal on the stroke of half-time saw the French head into the break 16-0 to the good and seemingly cruising towards a morale-boosting win.
Who knows what was or wasn't said at half-time in the French dressing room but their 2nd half performance was the kind that loses coaches their jobs. You sensed that the next score after the interval would be crucial and it went to Wales after Josh Adams strolled unchecked through the French midfield before passing to Tomos Williams to score on his 6 Nations debut. What occurred next was one of the biggest howlers you will see in an international rugby match with Yoann Huget spilling a regulation kick in behind the French defence to allow George North in for a simple try. Wales had grabbed the momentum and the famously fickle French crowd were beginning to let their feelings be known as a 16 point lead was cut to 2 in the space of just 11 second-half minutes.
Dan Biggar's introduction in the 2nd half certainly helped steady the Welsh and they found themselves with much better field positions as a result of his pinpoint kicking from hand as well as a lead when he stroked through a penalty with just 18 minutes to go. The giant French pack huffed and puffed and finally won their side a penalty in front of the posts to retake the lead with just 10minutes left on the clock. However, calamity was to strike again as the French looked to complete the coup de grâce and run in a 3rd score only for a loopy pass to be intercepted by a grateful George North who ran over for his 2nd easy try of the evening to send the Welsh back home with a win that had looked almost impossible just over half an hour before.
Wales now go on to visit traditional whipping boys Italy knowing that if they win that match (and they should) that they do at least get to take on the powerhouses of Ireland and England on home turf. Could a first championship since 2013 be in the offing for the men from the valleys?
England power past Ireland
Ireland have had the wood over England for some time in international rugby particularly in games played in Dublin so the performance and result of this game is definitely something to be happy about as an England supporter. The style of rugby that we deployed on Saturday was very much one that suits the English game and ultimately Ireland couldn't match the physicality that we displayed with players such as Manu Tuilagi and Billy Vunapola having big games on their return to the Six Nations. The whole side defended tigerishly for 80mins which was always going to be necessary against an Irish 15 that is arguably the form team in all world rugby at present. With George Ford left on the bench our half back pairing looked more functional than brilliant with England captain Owen Farrell having struggled with his form coming into the tournament. However, this is Test Match Rugby and sometimes functional is precisely what is required when a game is going to be so tightly contested and the elimination of individual errors as opposed to moments of individual brilliance are what is required.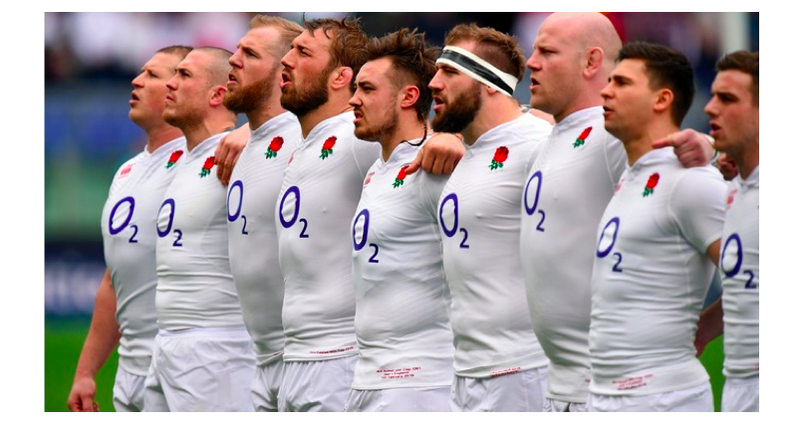 England by in large played the percentages when they had possession of the ball and this was evident from the kick-off as they sent the ball deep into the Irish half to force a line-out around the 10-metre line. From there we saw the first of several pre-planned plays from both the set-piece and open field as Jamie George's throw sailed over the head of everyone to reach the onrushing Tuilagi who set an early precedent for what was to come by crashing into multiple Irish tacklers. After a couple of phases, the ball was sent wide to Johnny May to score in the corner and England were off to the dream start. However, some English indiscipline led to an Irish penalty and then a sin-binning for Tom Curry following a late tackle. While Ireland failed to immediately capitalise on their man advantage, they did finally bundle their way over the line and establish a 10-7 lead midway through the 1st half. The Irish defence then took its cue from the French in gifting the lead back to England after an Elliot Daly grubber kick was split in the end zone and the England full-back gleefully accepted the chance to score. England persisted with strong-arming the Irish across the field and thought they had scored a 3rd try on the stroke of half-time only to be denied by the TMO, having instead to settle for 3 points with a penalty kick.
A tense 25mins after half-time ensued with it looking increasingly likely that this game would go right down to the wire until a moment of brilliance from the left boot of Johnny May was finished off by the pacey and alert Henry Slade who probably had his best game to date in an England shirt. Was there a forward pass in the build-up to that move and was Slade off-side from the kick? The referee with the help of his video assistant decided there wasn't and the try stood despite Irish protests. A monster penalty from captain Owen Farrell stretched England's lead to 12 points with just 10minutes remaining and the Irish knew that they would have to do something special from here to win the game. In looking for that sweeping move from deep within their own half, Ireland presented Henry Slade with his 2nd try courtesy of an interception although credit must go to the England centre for his finish after he juggled the initial ball. Not only did the try seal victory for England it gave them a bonus point against a side that were Grand Slam champions and defeaters of the All-Backs in 2018. This is a major feather in English caps and a timely boost ahead of this autumn's World Cup.
Ireland travel to Scotland for what is essentially a make or break match in their bid to retain the 6 Nations. That will be no easy fixture and I am more than looking forward to watching that game at Murrayfield on Saturday lunchtime. Of course, from a Scottish perspective, they will feel that a win there will underline their title credentials as they look to end 20 years of hurt. England then host France on the Sunday at Twickenham. Which French and England teams turn up to that match is yet to be seen but I would caution that the French will probably not mind the direct and physical style that England had success with in Dublin this weekend.
Scotland cruise to win over Italy
I watched about 2 mins of this match so I'm not in a position to summarise it, suffice to say that from what I've seen and read, Scotland were comfortable winners with the Italians gaining some respectability with a flurry of late tries by which time the Scots seemed to be thinking about the bigger fish (or mars bars) that they'll have to fry in Edinburgh next week when the defending champions come to visit.
Not sure about any of the terms used in this blog or the general rules of Rugby Union then check out my guide here