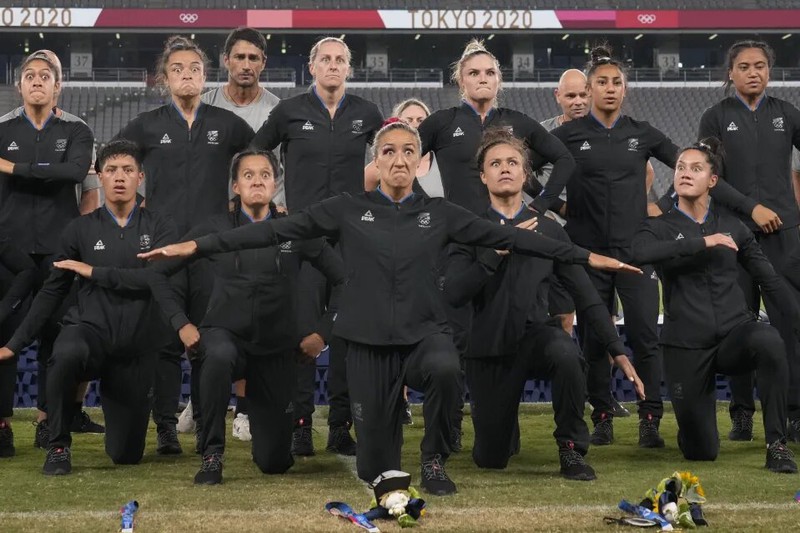 By Zane Miller

On Saturday, July 31st, 2021, New Zealand defeated France 26-12 to win the second gold medal in Olympic women's rugby history. It was the first gold medal for New Zealand in Olympic women's rugby. France took their first silver medal with the loss, as Fiji took their first bronze with a 21-12 victory over Great Britain. The tournament was held in Japan, with Tokyo as the host city.
As was the case in the 2018 Winter Olympics, Russian players were unable to compete under the Russia name, with the country remaining ineligible for the Olympics due to multiple athletes testing positive for steroid use in past events. However, they instead used the 'Russian Olympic Committee' name in lieu of 'Olympic Athletes from Russia' which was used in 2018.
Reapi Ulunisau of Fiji scored the most tries in the tournament with eight, while Ulunisau and Tyla Nathan-Wong of New Zealand tied for most total points scored during the tournament with 40 each.
2021 Final Standings (W-L-T format)
1. New Zealand (3-0, 1.000) (Gold)
2. France (3-0, 1.000) (Silver)
3. Fiji (2-1, .667) (Bronze)
4. Great Britain (2-1, .667)
5. Australia (2-1, .667)
6. United States (3-0, 1.000)
7. China (1-2, .333)
8. Russian Olympic Committee (1-2, .333)
9. Canada (1-2, .333)
10. Kenya (0-3, .000)
11. Brazil (0-3, .000)
12. Japan (0-3, .000)
Game Results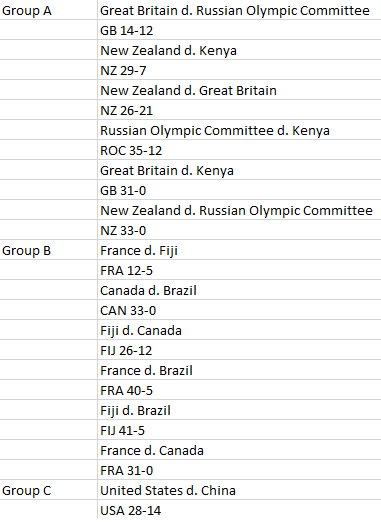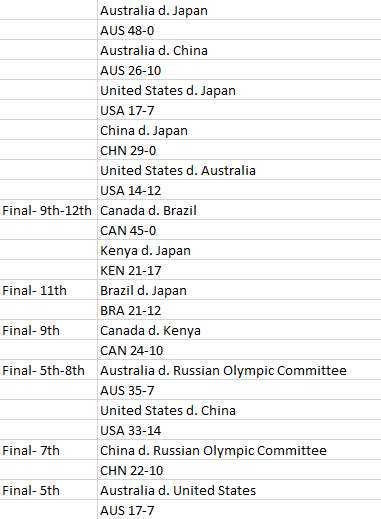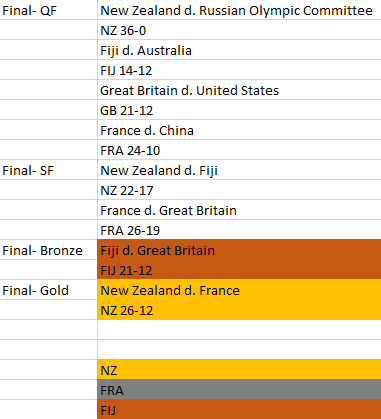 Medalists final game starting lineups

Follow me on Twitter: https://twitter.com/Zmiller_82