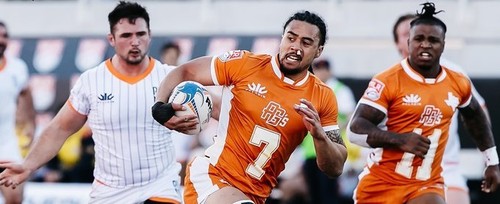 By Zane Miller
The first games of the MLR 2020: Virtual season saw the Toronto Arrows defeating the New England Free Jacks 34-17, followed by the Austin Gilgronis taking down the Seattle Seawolves 34-5.
The Arrows were represented by back Ben LeSage, while the Free Jacks were represented by forward Kyle Ciquera. The Free Jacks jumped out to an early lead as they went up 17-5 at halftime, however, the Arrows took control in the second half and didn't look back as they scored 29 unanswered points to secure the first victory in the virtual league's history with the 34-17 win.
The Gilgronis were represented by forward Dominic Akina, while the Seawolves were represented by back Juan-Philip Smith. The Gilgronis dominated the first half, as they took a 24-0 halftime lead. They continued to pull away in the second half, and while the Seawolves ended the shutout bid late with a try as time expired, the Gilgronis claimed the 34-5 victory.
Follow me on Twitter: https://twitter.com/Zmiller_82