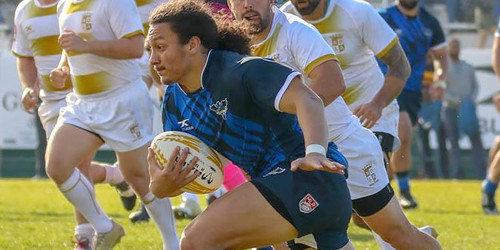 By Zane Miller
The final round of the MLR 2020: Virtual regular season saw all 12 teams in action on Saturday, as the New Orleans Gold and Austin Gilgronis both lost in their games to end their undefeated bids, while the San Diego Legion also suffered a loss as they became the only team to have a winless regular season.
The first match saw Rugby United New York facing the Toronto Arrows. RUNY was represented by back Connor Wallace-Sims, while the Arrows were represented by back Ben LeSage. New York took the lead at halftime, up 14-7. Both teams had a lot of offense going in the second half, but it was New York who came out on top as they won 40-26.
The second match had Rugby ATL facing the New England Free Jacks. Atlanta was represented by back Martini Talapusi, while the Free Jacks were represented by forward Kensuke Hatakeyama. Rugby ATL took a 21-0 halftime lead, before carrying the momentum for the second half, as Atlanta took the 52-0 win.
The third match saw Old Glory DC against the New Orleans Gold. Old Glory DC was represented by Renata Roberts-Tenana, while the Gold were represented by forward Malcolm May. DC went up 26-5 in the first half. While the offense slowed down for both sides in the second half, Old Glory DC went on to win it 36-12.
The fourth match had the Seattle Seawolves against the Utah Warriors. The Seawolves were represented by forward Brad Tucker, while the Warriors were represented by forward Alex Tucci. Seattle jumped out in front, leading 14-0 at halftime, before matching their first half output in the second half, as the Seawolves claimed a 28-0 shutout victory.
The fifth match had the Houston SaberCats against the Austin Gilgronis. The SaberCats were represented by back Tiaan Loots, while the Gilgronis were represented by back Will Magie. Houston grabbed the halftime lead, going up 10-0, and while they were outscored in the second half, the SaberCats held on for a 13-5 victory.
The sixth match had the Colorado Raptors facing the San Diego Legion. The Raptors were represented by back Mika Kruse, while the Legion were represented by back Nate Augspurger. The match was not close, with the Raptors leading 31-5 at halftime, with nothing slowing them down as the Raptors closed out the regular season with the 66-10 win.
Final standings: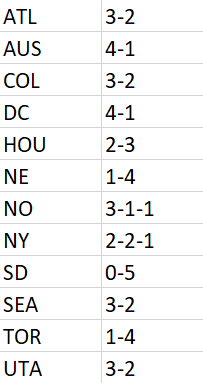 Playoffs bracket: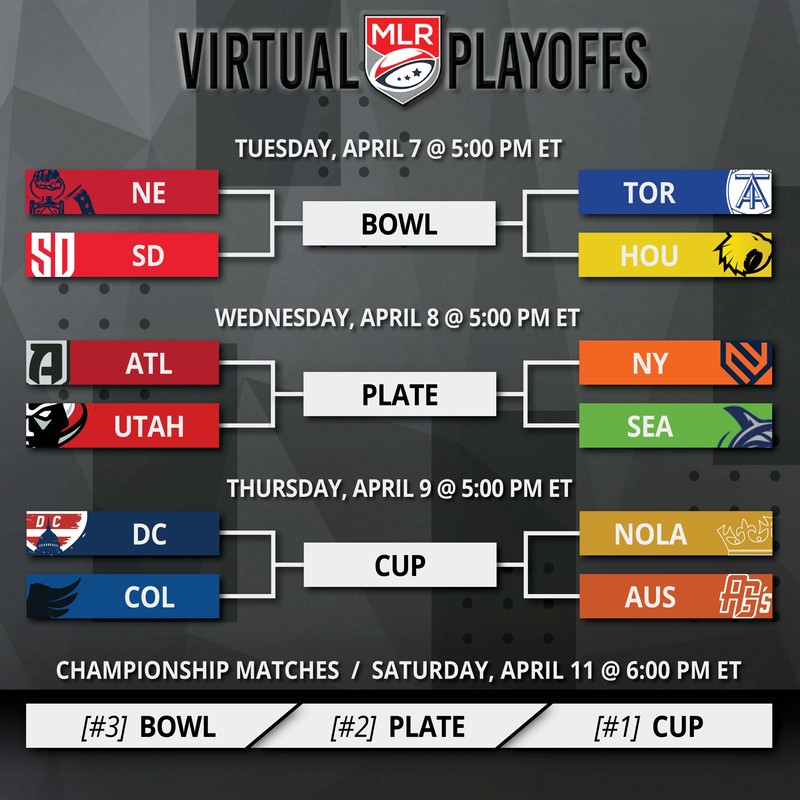 Follow me on Twitter: https://twitter.com/Zmiller_82