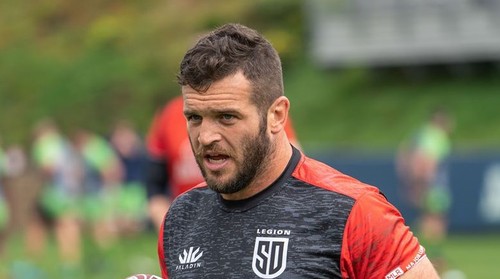 By Zane Miller
The first round of the playoffs for the third place spot in the final standings saw the San Diego Legion defeat the New England Free Jacks 5-0, as the Houston SaberCats beat the Toronto Arrows 10-0 to advance to the final round for the third spot.
The Legion were represented by forward Pete Malcolm, while the Free Jacks were represented by back Erik Thompson. Both teams were tied after the first half at 0-0, however, the Legion jumped out in front with the game's only try in the second half, as it would be just enough to pull off the upset with the 5-0 victory.
The Arrows were represented by back Ben LeSage, while the SaberCats were represented by back Tiaan Loots. It was another low-scoring match, with the SaberCats holding a slim halftime lead at 5-0. However, like the Legion they were able to hold onto the shutout, as Houston won it 10-0.
San Diego and Houston will face each other for the third-place match.

Follow me on Twitter: https://twitter.com/Zmiller_82