By Zane Miller
Here's a look at my favorite to least favorite MLR teams, with the #1 spot being the most favorite and #13 being the least favorite. Similar to all of the other team rankings that we've done here, I brought in Z8 Podcast co-host Rita Miller to add her favorite to least favorite teams also.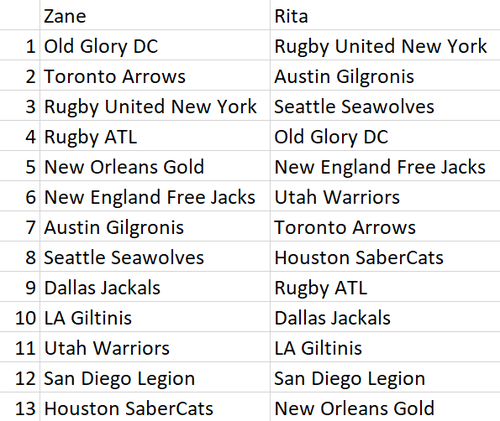 We only had one team share the same spot with the San Diego Legion at the 12th spot, while the largest differential was with the New Orleans Gold, as they had an eight-place gap between lists.

Thank you for reading!
Follow me on Twitter: https://twitter.com/Zmiller_82