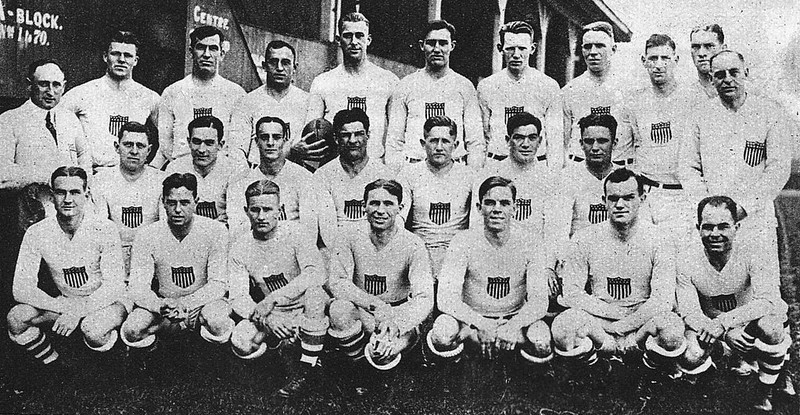 By Zane Miller

Link to Part 1: https://scorum.com/en-us/rugby/@zmiller82/the-last-hurrah-8-united-states-v-france-gold-medal-rugby-match-1924-summer-olympics-pt-1
The Last Hurrah is a series that discusses the final major sports events at sporting venues around the world.

Once the teams reached the gold medal match on May 18th, the atmosphere had reached its boiling point. While the relationship between the French media and the American team had improved, as the newspapers admitted the skilled play of the Americans, the fans were not impressed. During a practice, thieves stole $4,000 worth of clothing and possessions from the American team and when the time of the game finally arrived, the crowd of nearly 40,000 fans booed the United States team any time they got their hands on the ball.

However, not to be deterred, the Americans held on to beat the French team 17-3, defending their gold medal from four years earlier, while France clinched silver yet again. After watching their team face yet another tough loss in a gold medal match, the French fans quietly left the stadium and headed home.
No, just kidding, they began rioting almost immediately, hurling glass bottles, rocks, and whatever debris they could get their hands on at the American side. The French players tried to help defend the American players from their own fans, but they too were overwhelmed by the hostile mob. An American player was knocked unconscious after the game after being hit by a walking stick when the crowd stormed the field in anger, but eventually the police at the match were able to restore order.
Things did not get much better with the medal ceremony, as the playing of the United States' national anthem, The Star-Spangled Banner, was drowned out by intense booing, and the United States team left under police protection back to their locker room.
When all was said and done, the Americans took home their second gold medal in rugby, while France settled for their second silver medal with Romania taking the bronze medal, their first medal in any sport at the Summer Olympics. Rugby would not return at the Olympics for another 92 years, despite strong efforts to bring it back in 1980 and 1988. However, when it did return for the 2016 Summer Olympics in Rio de Janeiro, the game played was the 'rugby sevens' variety, named as such due to the teams playing with seven players a side and 14-minute games (seven minutes a half), rather than 15 players a side and 80-minute games for rugby union. When it returned in 2016, the men's gold medal was won by Fiji, with Great Britain taking silver and South Africa getting bronze. On the women's side, Australia earned the gold, with New Zealand and Canada in tow, taking the silver and bronze medals respectively.
Link to stats database: https://www.sports-reference.com/olympics/summer/1924/RUG
Other sources:
http://wesclark.com/rrr/1924_olympics_2.html
http://www.rugbyfootballhistory.com/olympics.htm#usa1924