Taking part in the "Bila Tserkva Marathon" and the "Palma Marathon", I was interested in the fact that during these marathons it was possible to qualify for the AbbottWMM Wanda Age Group World Championship, which is to take place during the London Marathon. So I decided to find out in more detail what it is.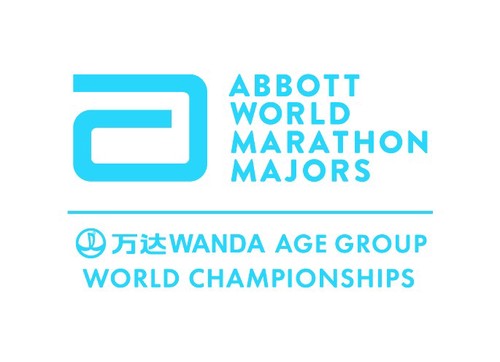 45 - 49
50 - 54
55 - 59
60 - 64
65 - 69
70 - 74
75 - 79
80+
At the end of the qualifying period, the runners with the highest rating in each age group will be invited to the AbbottWMM Wanda Age Group World Championships. The rating is valid for a year, runners can get points for performances in any official qualifying event of the rating.
HOW TO SCORE BALI
The maximum number of points that can be won in any race by the winner of the age group is 4000. The minimum number of points that can be scored is 1000. The two best results in marathons during this period will be included in the rating of each runner.
Any athlete of the age group who is within 29 seconds of the age group victory in the AbbottWMM race receives 10 points less, earning 3990 points. Runners for 30-59 seconds of winning time receive 20 points less, and those who earn for 1 minute and 29 seconds less than the winning time of the age group, receive 30 points less, and so on.
Qualifying marathons:
Egyptian Marathon
Florida Marathon
Lake Biwa Marathon
Atlanta Marath
Kilimanjaro Marathon
Louisiana Marathon
Nagoya Women's Marathon
Buriram Marathon
Xiamen Marathon
Charlottesville Marathon
Ho Chi Minh City International Marathon
Geneva Marathon
Providence Marathon
Pro Football Hall of Fame Marathon
Rotorua Marathon
Milan Marathon
Utah Marathon
Brisbane Marathon
Belgrade Marathon
Aruba Marathon
Eldoret City Marathon
RunFun Travel Rottnest Running Festival
Midnight Sun Marathon
MK Marathon
Buffalo Marathon
Nova Scotia Marathon
Townsville Running Festival
Stavanger Marathon
Bergen City Marathon
Santa Rosa Marathon
Riga Marathon
Bratislava Marathon
Surf City USA Marathon
Brighton Marathon
Munster Marathon
Tallinn Marathon
Vilnius Marathon
Vienna City Marathon
Logan City - Top of Utah Marathon
Cairns Marathon
Omaha Marathon
Rome Marathon
Calgary Marathon
Akron Marathon
Almaty Marathon
Astana Marathon
Berlin Marathon
Madrid Marathon
Padua Marathon
Quad Cities Marathon
Warsaw Marathon
Hans Christian Andersen (HCA) Marathon
Split Marathon
Helsinki City Marathon
Belfast City Marathon
Bila Tserkva Marathon
Kosice Marathon
Loch Ness Marathon
Chester Marathon
Skopje Marathon
Guayaquil Marathon
London Marathon
Oklahoma City Memorial Marathon
Hartford Marathon
Baltimore Running Festival
Stockholm Marathon
3 Country Sparkasse Marathon
Budapest Marathon
Leiden Marathon
Sofia Marathon
Long Beach Marathon
Newport Marathon
Novi Sad Marathon
Palma Marathon
Chicago Marathon
Sunshine Coast Marathon
Boston Marathon
Denver Marathon
Kansas City Marathon
Detroit Marathon
Lisbon Marathon
Columbus Marathon
Amsterdam Marathon
Des Moines Marathon
Grand Rapids Marathon
Cape Town Marathon
Kyiv City Marathon
Liverpool Marathon
San Diego Marathon
Sao Paulo Marathon
Vermont City Marathon
Venice Marathon
Hong Kong Marathon
Ljubljana Marathon
Santo Domingo Marathon
Cleveland Marathon
Cartago Marathon
Flying Pig Marathon
Auckland Marathon
Bucharest Marathon
Swiss City Marathon
Cape Cod Marathon
Marathon Aguascalientes
Chengdu International Marathon
Kanazawa Marathon
Indianapolis Monumental Marathon
Savannah Marathon
Cluj-Napoca Marathon
Porto Marathon
Barcelona Marathon
Podgorica Marathon
OC Marathon
Seoul Marathon
Sfax Marathon
New York City Marat
Charlotte Marathon
Mississippi Blues Marathon
Richmond Marathon
Beirut Marathon
Madison Marathon
Chattanooga Marathon
Ravenna Marathon
Nashville Marathon
642 Marathon
Marathon of Mendoza
San Jose Marathon
Little Rock Marathon
Williams Route 66 Marathon
Tobago International Sea to Sea Marathon
Mexico City Marathon
Linker Oevert Marathon
San Sebastian Marathon
Curacao Marathon
Seattle Marathon
Marathon Monumental Primer Santiago de America
Singapore Marathon
Memphis Marathon
Costa Pacifico Marathon
Valencia Marathon
San Antonio Marathon
Cayman Islands Marathon
California International Marathon
Dallas Marathon
Mississippi Coast Marathon
Jacksonville Marathon
Reggio Emilia Marathon
Nara Marathon
Pisa Marathon