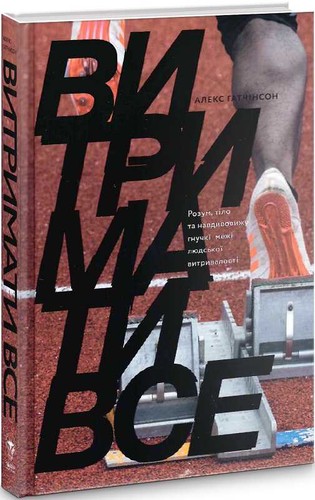 Title in original language: "Endure: Mind, Body, and the Curiously Elastic Limits of Human"
Author: Alex Hutchinson
Genre: Sports
Summary
An interesting and in-depth study of endurance that helps to understand how to achieve better results in sports and in life. The ability to tolerate is often a key factor in success in any business. It is needed in order to run a hundred meters and a marathon, climb Everest, pass final exams, complete a complex project. But are there limits to human endurance? And how to achieve more?
Alex Hutchinson, a well-known sports journalist, former athlete, and winner of many professional awards, cites the results of recent research, which shows that to achieve results it is important to overcome not only physical but also psychological barriers that hinder not only the body but also the brain. This means that the mind is a new frontier and the limits of endurance are much more flexible than we thought. Alex Hutchinson was one of two reporters who gained access to the top-secret Nike Breaking2 training project, which aimed to help athletes run a marathon in less than 2 hours. This is the leitmotif of the book. During the project, Hutchinson had the opportunity to observe elite athletes and visit high-tech laboratories around the world, and the conclusions he drew from what he saw were surprisingly universal. Endurance, as Hutchinson writes, is "the struggle to continue against the growing desire to stop" - and we are always able to go a little further and do more.
Quotes from the book
endurance is the struggle to continue, despite the growing desire to stop
A runner is a miser who greedily spends a penny of his energy, constantly wanting to know how much he has spent and how much more he will have to spend. He wants to go bankrupt at a time when he no longer needs money
In order to succeed, it is important to overcome both physical and psychological barriers, because both the body and the brain are obstacles.
I just ran, hoping to get to the finish line before the gravity of reality would get back on my feet.
Thank you for reading, I hope you found it interesting.
If you have any thoughts or opinions on this article then I'd love to see your comments.
Check out my running blog for more of my work.