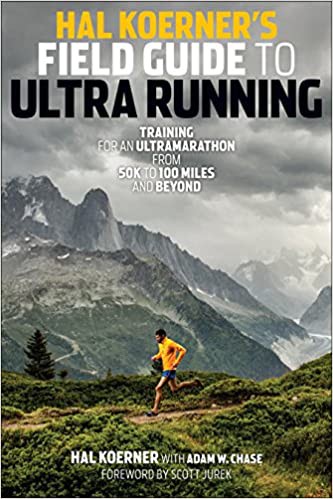 Title in the original language: Field Guide to Ultrarunning: Training for an Ultramarathon, from 50K to 100 Miles and Beyond
Author: Hal Kerner
Genre: Sports
Overview
Everything you need to know to complete your first ultramarathon or set a personal best in the 100-mile race is straight from the winner of the legendary Western States and Hardrock 100.
You have no room for error when running ultramarathons, so you shouldn't learn from your mistakes. Get ready with this detailed guide written by one of the strongest modern ultrarunners, a two-time winner of the Western States race.
how to choose your equipment — from socks to trekking poles and drinking systems
how to eat and drink during races and training
how to choose a race
how to run on rough terrain
what to do if you need first aid
how to cope with altitude, heat, wind and other difficulties
why you need pacers and a support team and how to prepare them
what strategies to use to withstand a severe mental challenge
how to train in preparation for the race
The Ultramarathoner's Guide contains three training plans — for ultramarathons of 50 kilometres, 50 and 100 miles — a list of "10 things you should and shouldn't do on race day", and a huge amount of advice that has been tested in practice.
Impressions
The best book to learn what ultramarathons are, what they are, what awaits you on the way to overcoming them, who are ultramarathoners and what is ultra-mindset. The book provides unique practical advice on how to choose a race, how to train, what equipment to prefer, what tactics to follow, how to cool down and eat on the course, how to distribute your strength and train your support team.
Key quotes
If you have passion, drive and proper training, anyone can become an ultra. It's great if you have the support of your friends, but you have to be motivated and determined in the first place.
Going for a night training session when you are dead tired during the day is a good opportunity to train your will and mind, not just your body.
Sleeping the night before a race is never good. It's best to get a good night's sleep a few days before the race, for example, on Thursday if the race is on Sunday.
Ultramarathons can take me to a unique place where I feel like I'm living in the here and now and forget about all my worries. This state is difficult to achieve in everyday life. I always look forward to it and enjoy it.
Ultramarathons are life lessons, and the best life experience is usually gained by overcoming difficult circumstances.