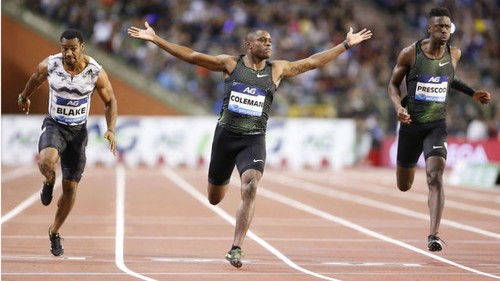 While Usain Bolt lived the hangover of his debut as a footballer in Australia, thousands of miles away Christian Coleman tried to emulate the Jamaican sprinter. The American, with much superiority, prevailed in the 100 meters of Brussels with a great mark of 9.79, with which he was placed world leader of the year.
The world record holder of the 60 meters equals with this mark Maurice Greene in the historical ranking of the hectometer and becomes the seventh athlete in history in that classification. With a good start, and a result that was predicted uncertain a priori for the equality of the athletes in the season, Coleman clearly defeated all his rivals.
He took advantage of that Baker "stayed" in the starting blocks (with 0.251 thousandths) to be first in the initial meters and reach the finish line with a personal mark, which improved by three hundredths (he was 9.82) .With only 22 years, Coleman confirms to the outdoors the great season that he starred on the indoor track, which beat the record of 60 meters, with 6.34, which precisely had Maurice Greene since 1998.
Ibargüen, double diamond One of the historical milestones of this Diamond League had a name own, that of Caterine Ibargüen. The triple Olympic champion, who in Zurich added the diamond in triple, his specialty, managed in Brussels a day after the victory and the diamond in length.
One of the big surprises of the day came in the female record. With her latest release (65.00), Cuban Yaimé Pérez prevented the Croatian Sandra Perkovic from adding her seventh diamond. Pérez won the final, ahead of Brazil's De Morais and Perkovic herself, who ran out of her usual final diamond in her first loss in a year.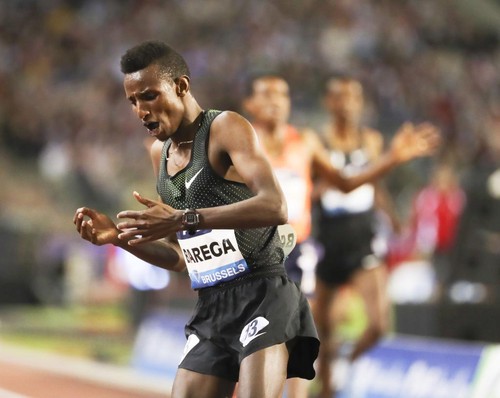 Barega, world record of 5,000 meters The Ethiopian Selemon Barega was another of the proper names of the Brussels final.
He made a masterful record in the 5,000 meters, running in 12: 43.02, a mark that is the world record junior of the distance. With that record, in addition, it is placed fourth in the world ranking of always after names like those of Kenenisa Bekele, Haile Gebrselassie and Daniel Komen.
In the 1,500 women, the British Laura Muir, champion of Europe of the distance, endured in the last Straight to prevail with 3: 58.59 and recover the diamond.
Meanwhile, in the double hectometer, the Bahamian Miller-Uibo, Olympic champion, and endorsed his hegemony and with 22.12 won the Dutch Daphne Schippers (22.53) and Jamile Samuel (22.64).