I have been testing this app for a couple of months and have managed to raise 210,000 XYO (150$ +o-) by carrying out daily actions.

What is Coinapp?
APP COIN uses the Geomining method to reward us for mining every time we visit a 12x12 meter territory or tile. The reward is in app tokens that can be redeemed in various ways, in cryptocurrencies like XYO, BTC, or ETH.

We all know BTC and ETH but they are also adding XYO, a token that is having good increments and you can do a HODL to see how it goes up.

https://m.es.investing.com/crypto/xyo
https://coinmarketcap.com/es/currencies/xyo/
Apart from cryptocurrencies we can change the COIN that we are collecting for gifts like these.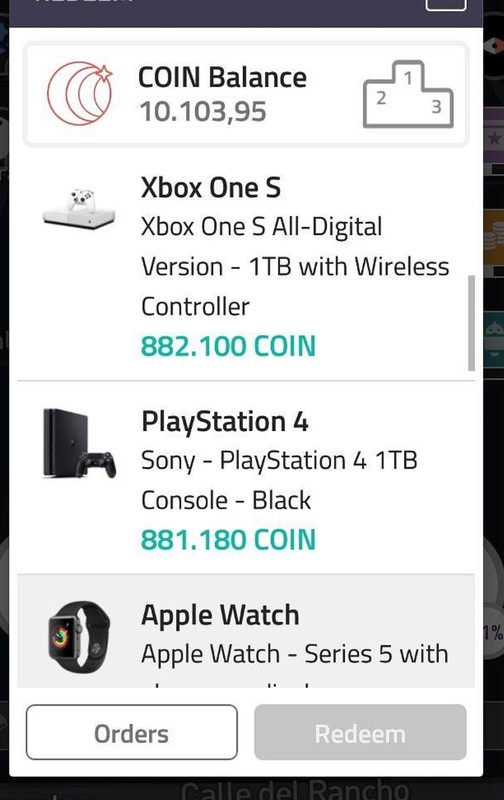 How does the App work?
COINAPP gets to work as soon as we start to move, we activate the auto-collet and collect ... even making trips by car.

Details of the application:
Referral rewards: Here comes the link to invite to join the application, it also informs us of the referrals we have and the earnings they generate for us. Referrals generate 10% of what referrals mine.
Bonus Drop: Every 7 days they give a bonus depending on the number of tiles mined from a minimum of 100 COINS and a maximum of 1000 COINS.
Hold Rewards: Another bonus, this time daily, but we will have to request it every day, if not, it is lost. They will give us 1 COIN for every 10,000 COIN in our account and for every 10,000 XYO in our portfolio.
Big Geomines: On our way we can find tiles with a special reward, those prizes are called Big geomines. Well, apart from taking it, whoever finds it also distributes the same amount among the first 200 to witness that big Geomine, the fastest being the most rewarded.
Background Rewards: When we have the app working we recharge this function of the application to receive rewards when we are inactive. How long we can receive rewards depends on the type of account we have.

payment proofs: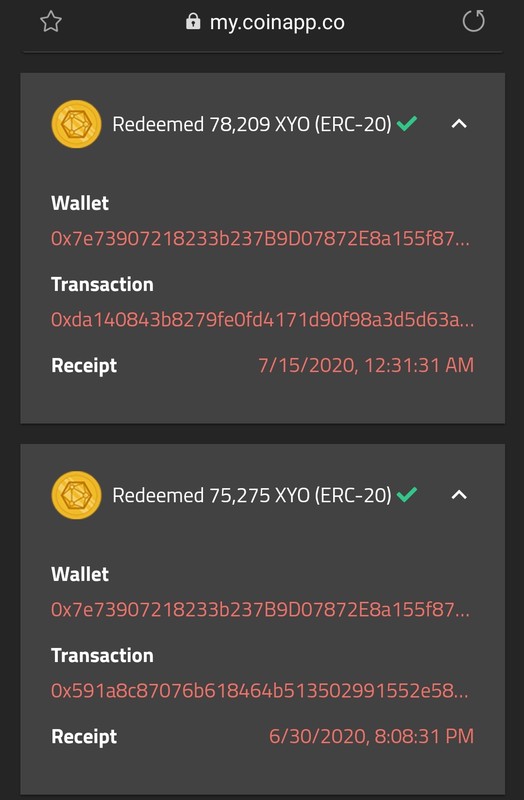 Take advantage of my invitation link and get 1000 COIN by downloading the App.
Happy day friends!!!