Finland
"Race with his wife" was born in Finland in 1992, precisely in Sonkjärvi, where the most famous race is still held.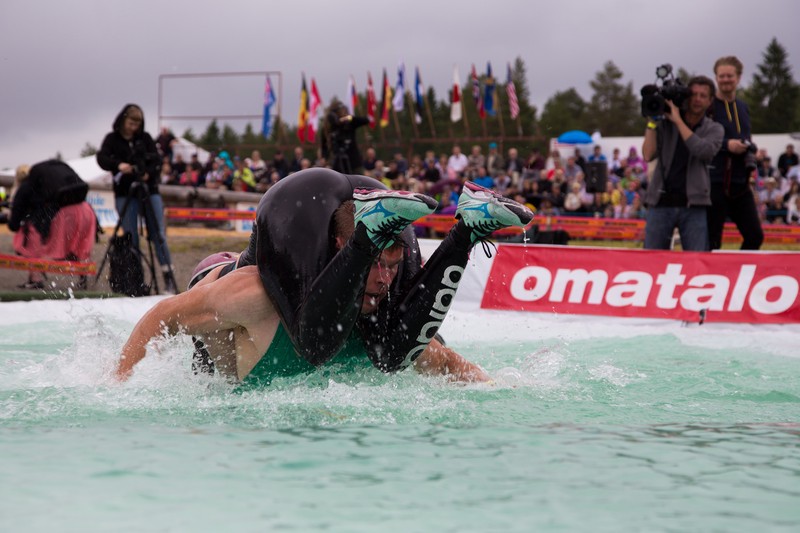 During this annual competition, the husbands has to run an obstacles race carrying his wife in the meantime.
The techniques for carrying wives on the shoulder can be different, it doesn't matter. Someone carries his wife astride the shoulders, someone else or with the wife upside down.
In addition to this weird entertainment, there is a very appreciated prize that every year motivates many couples to join the race: the winner receives a quantity of beer same as the weight of his wife.