Darya Klishina - Track & Field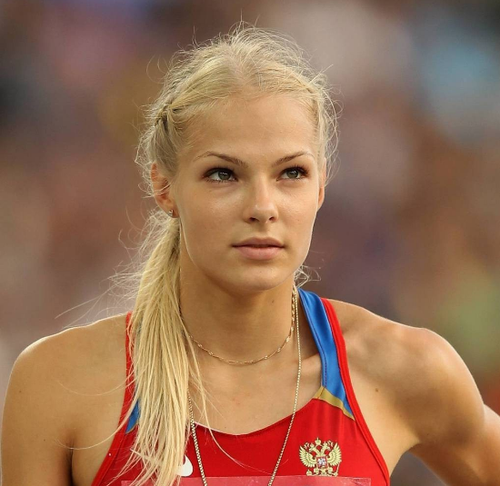 Full Name: Darya Igorevna Klishina
Specialty: Long Jumper
Date of Birth: January 15th, 1991
Place of Birth: Tver, Russia
Height: 5 feet 11 inches
Weight: 112 pounds
Retirement Date: Still Active
Accomplishments:
At just 13 years of age, she developed the specialty of long jumping. Her father was also an athlete and he persuaded Darya to become a long jumper.

In 2016, Klishina qualified to compete in the Rio de Janeiro 2016 Summer Olympics. However, due to anti-doping rules enforced by the Olympics committee, Darya and the entire Russian team were disqualified from participating. Klishina immediately appealed the decision, saying that she was a clean athlete. She eventually won the appeal and Klishina was the only member of the Russian team allowed to compete in the Olympics. While there, Darya qualified for the final round in the long jump. She ultimately finished ninth after everything was said and done. However, this finish marked the first time in 20 years that a Russian woman failed to win a medal in the long jump.

Klishina competed as an authorized neutral athlete (which means no country affiliation) at the 2017 World Championships in London. She won a silver medal with a season-best jump of 7 meters. Klishina finished just two centimeters behind American gold-medalist Brittney Reese.