I'm a thirty years old Italian "steemian", and here in Italy, people almost talk only about soccer, but since I do not like football, I'll talk about something else, what you did not think was a sport, what you thought did not even exist. I will take a beautiful tour for the most folkloristic landscapes to look for the games that from simple folklore have become real Must of the sporting magazines of the place ... Like the wonderful

Wife-Carrying Championship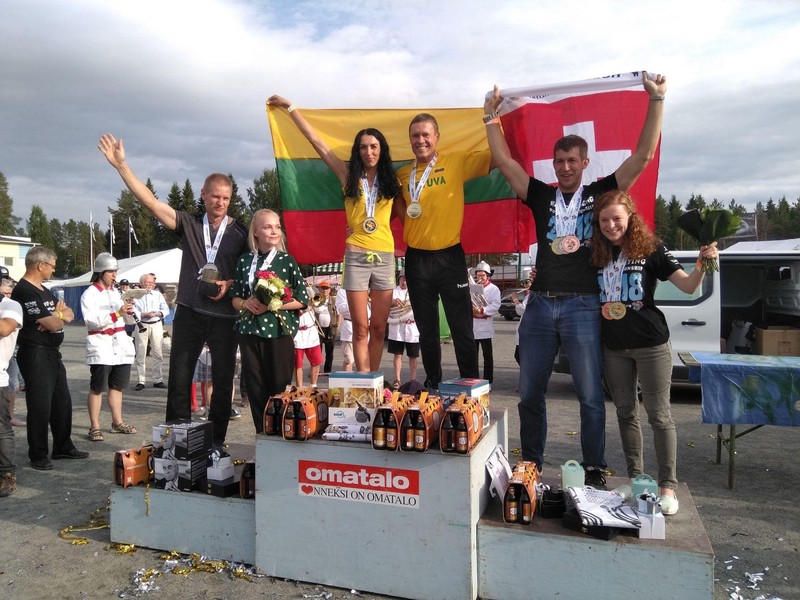 The "World Wife-Carrying Championship" is now out of the traditional Finnish festivals, now it is a real championship with a worldwide participation. An event that every year brings together thousands of people, including competitors, spectators, journalists, and even several talent scouts, in search of the best couple to sponsor for future events.

The race is inspired by a Finnish legend, which told the story of a famous thief with a lovely name, such "Ronkainen" that recruited cadets making them perform a tough test of resistance, forcing them to run, transporting pigs alive and extremely heavy wheat sacks, in order to "test" their agility, strength and speed.

The race is 253.5 meters long and is dotted with countless obstacles, including an artificial lake, fences, sands bumps and so on, but perhaps, the most complicated thing is that for the whole race, the man must carry his wife over his shoulder to the finish line.
Now you already imagine the difficulty to go through a thousand mishaps running like a hare chased by dogs, and add your wife on your shoulder screaming as hell...
It is undoubtedly a race for real and hard men!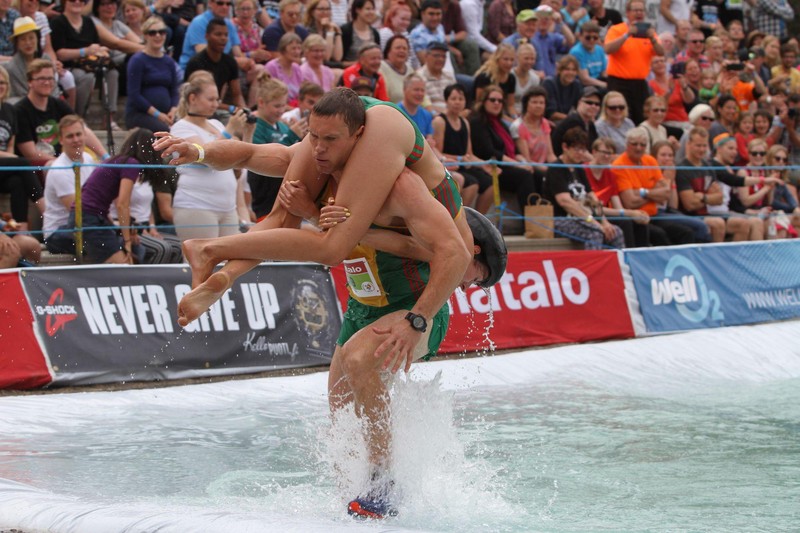 The winners of the 2018 "World Wife-Carrying Championship" race were a Lithuanian couple, Mr. Vytautas Kirkliauskas and wife Neringa Kirkliauskiene who won the first place on the podium, juggling among the obstacles of the cold Finnish resort of Sonkajarvi, and crossing the line in only 65 seconds!

The prize? At the end of the race, a jury weighs his wife on a scale and the number of his kilos, corresponds to the amount of beer won by the competitors!
So come on! This is an absolutely amazing sport, which probably consolidates couples all over the world, makes them more united, daring and passionate, and rewards you with a massive dose of beer.
I think it has become, my favorite sport ever.