I just finished a 4.957km running that lasted about 0hh:25mm:43ss !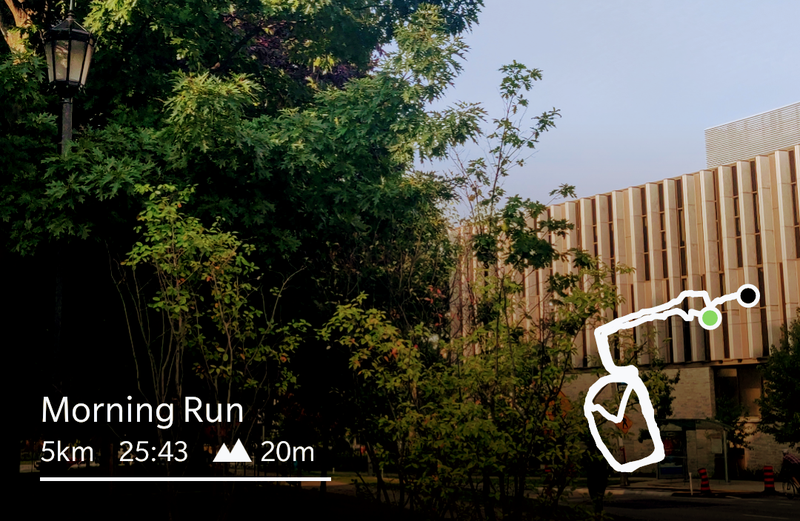 Another hump day and I managed to jump through it. My recent challenge is to make myself the same go-getter i was a couple of months ago. I was slacking, keeping things for tomorrow and shying away from running routines. I hope I managed to break the habit with this hump day run midweek.
I do not have complain with the weather outside. It has been amazingly good for a couple of weeks now. It is the typical Fall conditions outside. A bit of rain, breezy, falling leaves and changing colour. Who would not want to run in these conditions?
I did not even think about the pace I was running. The goal was to get out there and run. Even then, the pace was not the best that I ran before. It's fine though. I don't think I will be running a 10K this month. Hopefully October.
Check out some detailed info at my EXHAUST page
Join me in testing out EXHAUST!