Damn. Did anyone else get knocked the fuck out after Halloween? I know I did. This time of year is tough, and it's certainly a big transition switching from the festive, warmer fall weather, to the colder, soon-to-be-kinda-bleak climes and scenery of November and December.
After providing musical entertainment at a large kids' Halloween Party last week, I found myself with a fever and chills, and a sinus infection. Have been out for a week. And actually a new swing, as I have just started a promising new job in the city!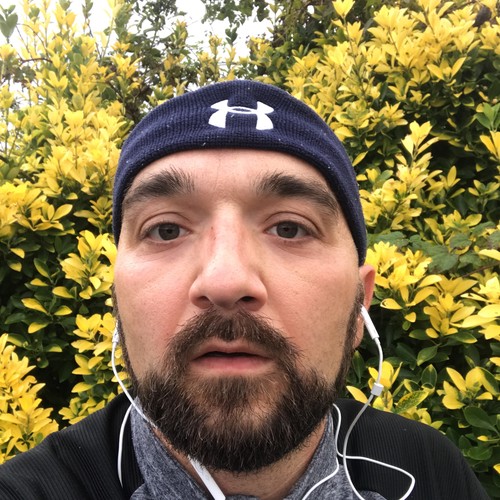 Distance Run!
I've also begun planning the first true long distance run for this training regimen, and am looking to hit that at the end of this month.
As I mentioned previously, it's fun to end these long runs at a natural hot spring and take a good, well-deserved soak in the hot, sulfurous, natural mountain spring water. Quite rewarding. Also after contacting a friend, it looks like I may even have a partner for my journey this time.

Pretty cool. Thinking 17~18 miles should just about do it as a nice goal.
Finally, a song I have been running to that I really enjoy:
Thanks for stopping by! Long run bloggage coming soon!!!
-GS
Shizouka Marathon Blog, I - https://scorum.com/en-us/running/@running-japan-77/why-i-run-shizuoka-marathon-blog-i
Shizuoka Marathon Blog, II - https://scorum.com/en-us/running/@running-japan-77/shizuoka-marathon-blog-ii-training-in-the-hills-and-marathon-update-shoutout-to-vivaultra
Shizuoka Marathon Blog, III - https://scorum.com/en-us/running/@running-japan-77/shizuoka-marathon-blog-iii-awaiting-signup-day-plugging-scorum-on-twitter-youtube-and-facebook
Shizuoka Marathon Blog, IV - https://scorum.com/en-us/running/@running-japan-77/shizuoka-marathon-blog-iv-running-through-the-simulation-running-for-peace
Shizuoka Marathon Blog, V - https://scorum.com/en-us/running/@running-japan-77/shizuoka-marathon-blog-v-shizuoka-here-i-come-signed-up-and-ready-to-rock
Shizuoka Marathon Blog, VI - https://scorum.com/en-us/running/@running-japan-77/shizuoka-marathon-blog-vi-7-miles-under-the-stars-running-in-october-introducing-a-new-friend-on-scorum
Shizuoka Marathon Blog, VII - https://scorum.in/en-in/fitness/@running-japan-77/books-and-distance-runs-shizuoka-marathon-blog-vii
Shizuoka Marathon Blog, VIII - https://scorum.com/en-us/running/@running-japan-77/shizuoka-marathon-blog-viii-running-in-the-rain-running-in-the-cold