Hey SCORUM crew. Coming up soon here I am going to be doing a 22, or 23-mile long run across the Echigo rice plain in Niigata Prefecture. I am hoping this relatively mild winter weather holds for just a bit longer, so I don't have to brave the plain while getting ripped to shreds by arctic blasts of icy death wind. We'll see.
I may actually be running this one with a partner. I've still gotta plot the exact route. Basically, it will be a run from one small range of mountains a little inland, across the plain, and ending at a Shinto shrine at the foot of another small range, right by the Sea of Japan.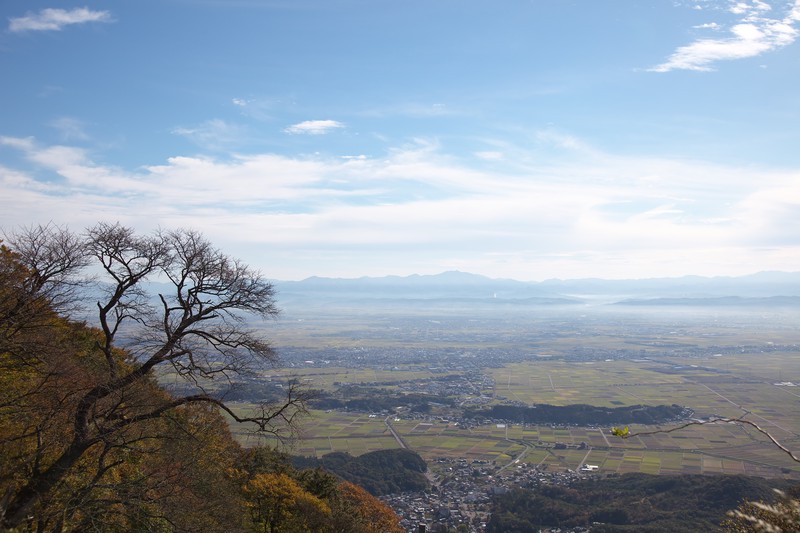 I have to continually offer my apologies about my spotty frequency blogging here as of late. I hit a financial rough spot, and have been very busy with work, trying to get all that sorted out. It has not been an easy two months. That said, I am setting my sights on Shizuoka, starting a new business, and keeping a positive mental attitude. Zazen meditation and an improved diet have also been improving my quality of life significantly, these days!
Thanks for checking in! Send me some suggestions for music to run to in the comments!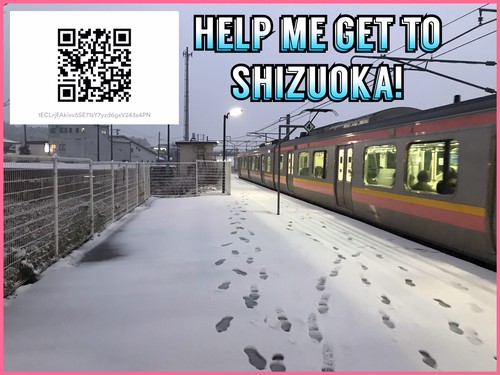 -GS
Previous posts in this series:
Shizouka Marathon Blog, I - https://scorum.com/en-us/running/@running-japan-77/why-i-run-shizuoka-marathon-blog-i
Shizuoka Marathon Blog, II - https://scorum.com/en-us/running/@running-japan-77/shizuoka-marathon-blog-ii-training-in-the-hills-and-marathon-update-shoutout-to-vivaultra
Shizuoka Marathon Blog, III - https://scorum.com/en-us/running/@running-japan-77/shizuoka-marathon-blog-iii-awaiting-signup-day-plugging-scorum-on-twitter-youtube-and-facebook
Shizuoka Marathon Blog, IV - https://scorum.com/en-us/running/@running-japan-77/shizuoka-marathon-blog-iv-running-through-the-simulation-running-for-peace
Shizuoka Marathon Blog, V - https://scorum.com/en-us/running/@running-japan-77/shizuoka-marathon-blog-v-shizuoka-here-i-come-signed-up-and-ready-to-rock
Shizuoka Marathon Blog, VI - https://scorum.com/en-us/running/@running-japan-77/shizuoka-marathon-blog-vi-7-miles-under-the-stars-running-in-october-introducing-a-new-friend-on-scorum
Shizuoka Marathon Blog, VII - https://scorum.in/en-in/fitness/@running-japan-77/books-and-distance-runs-shizuoka-marathon-blog-vii
Shizuoka Marathon Blog, VIII - https://scorum.com/en-us/running/@running-japan-77/shizuoka-marathon-blog-viii-running-in-the-rain-running-in-the-cold
Shizuoka Marathon Blog, VIV - https://scorum.com/en-us/running/@running-japan-77/shizuoka-marathon-blog-viv-knocked-out-with-a-cold-but-back-on-track
Shizuoka Marathon Blog, X - https://scorum.com/en-us/running/@running-japan-77/shizuoka-marathon-blog-x-the-akiha-mini-marathon-running-a-course-i-created-through-rural-japan
Shizuoka Marathon Blog, XI - https://scorum.com/en-us/running/@running-japan-77/shizuoka-marathon-blog-xi-new-kicks-cold-weather-and-real-trips
Shizuoka Marathon Blog, XII - https://scorum.com/en-us/running/@running-japan-77/scorum-crowd-my-apologies-a-request-and-a-much-overdue-update
Shizuoka Marathon Blog, XIII - https://scorum.com/en-us/running/@running-japan-77/shizuoka-marathon-blog-xiii-talking-music-and-running