In this guide, I'll tell you about how to start a blog for free in 2018 on the next generation blogging platform with a built-in user-centered revenue sharing economy!
Why should you create a blog
Blogging is an amazing writing experience. Blogging on daily basis is the best way to improve your writing skills, having the possibility to have instant feedback on the articles you publish. The more experienced you are as a writer, the more opportunities you have to share thoughts, ideas and experiences with people which leads to the next point.
Self-perfection. Your blog is the place to express yourself, write about what interesting for you and you'll become a professional in this sphere sooner or later. It all depends on your diligence, consistency and creativity of the posts you write.
Expose your ideas to a large audience. Blogging has become one of the most popular ways of spreading news and information. The more readers, the more influence a blogger have.
Connections. Proceeding from the previous point, the bigger your audience, the more like-minded and interesting people you meet. You never know where these connections will take you. Some of them will lead to good financial opportunities, others to interesting collaborations. And who knows, maybe your future best friend is your blog reader.
Business. Blogging has become one of the most effective ways for product promotion. Affiliate links allow you to earn commissions from associates. A good example of affiliate links usage is the Amazon Associates program. It also it possible to promote your own products and services on your blog.
Money. It's no secret that blogging can be profitable. Successful bloggers make lots of money writing. If you're creative, hard working and communicable, you have all chances of becoming a top blogger.
If you're still reading this then you've made the first step. You know you want to start your own blog. Whatever the reason, it's a great idea but you might find it a bit daunting and overwhelming. Blogging has been around a while so maybe you're afraid you missed out. I'm here to tell you how to start your blog in less than 5 MINUTES and start earning from it immediately.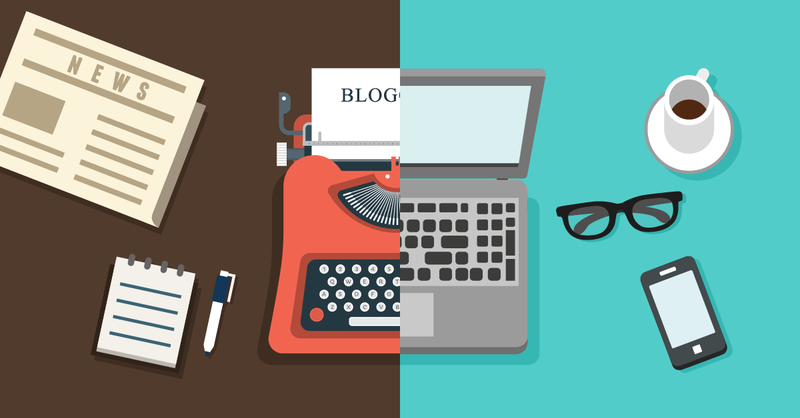 How to start your Blog now the Right Way. Table of contents.
So what is blogging?
Why does Scorum blogging platform make it super easy to build a blog and just how easy is it to start blogging?
Use a blogging platform or build your own?
5 reasons you should start a blog on Scorum
Easy step-by-step tutorial of how start blogging on Scorum?
What can you earn blogging on Scorum?
Tips for starting a blog on Scorum:
Ways to earn SP and promote your blog.
Feel like you don't get the reward you deserve?
Conclusion
So what is blogging?
Let's consider the meaning of the word 'blog'. 'A blog (a truncation of the expression "weblog") is a discussion or informational website published on the World Wide Web consisting of discrete, often informal diary-style text entries ("posts").
You don't need to have an academic degree in writing to become successful in blogging. Bloggers often write from a personal perspective using informal language that allows them to get closer to their readers. Blogging is not only writing, it's the whole experience. Interacting with your readers in the comments section or answering their questions in following posts helps to maintain the connection between the blogger and readers.
The strong connection between a blogger and readers contributes to better audience involvement. This connection allows you to interact and share ideas with other like-minded people. It will also help you build trust among your readers. Having a loyal audience allows you to gain followers easily and make more and more money.
Benefit from the experience of other bloggers and don't make the same stupid mistakes when you build a blog.
Why does Scorum blogging platform make it super easy to build a blog and just how easy is it to start blogging?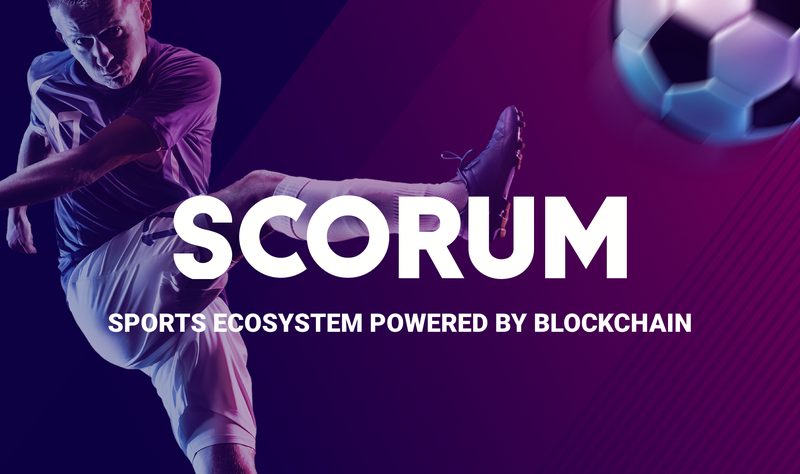 If sports is your passion, you like sharing your healthy lifestyle or you are simply an amateur of sport then it's time to start your own blog on Scorum. Sign-up is quick, the community of readers and writers is growing fast and best of all, the way to make money blogging is built-in.
Forget about building your own website and all the headaches, hosting fees, availability, etc. A blog platform like Scorum lets you start a blog for free and spend more time on writing and networking so you can make the best sports blog possible!
What are the pros' tips for starting a blog and choosing a blogging platform?
They mostly repeat the same old recipe everyone has used for the past 15 years.
Here's the good old version of how to start blogging for beginners:
think of a name for your blog
search for the domain
hope the domain is available and not too expensive
pay for it (every month!)
figure out which theme
fill out a bunch of info for WordPress (or any other blogging platform), and then by the time you finish all that
finally, start writing
Of course, most of these 'How-To Blog' posts end with an invitation to take their own super special online course where they tell you ALL the secrets to living on a beach and making 50k per month easily from blogging. Yeah, sure, sign me up.
There is no secret to it. If you built a blog only to make money off it, it's not going to work, trust me. The first key is desire. You have to want it for you. Go in with expectations of grandeur or immediate comparisons to 'successful' blogs and chances are you'll give up after just a few posts.
So the first rule is consistency – add some kind of structure.
Make writing a part of your everyday routine. Not every post will be published, not every day will be inspired. But to start it, you have to make it happen. Create the time, create the content, then edit ruthlessly!
Use a blogging platform or build your own?
There are numerous blogging platforms to choose from. Let's take the most popular blogging platform - Wordpress. Wordpress has been a household name in the blog world for years – and for good reason. It's free, customizable and it gives aspiring writers a way to create their own unique blog site. That's great but it also has weak points.
Let's consider some disadvantages of Wordpress:
It requires YOU to build a reader community around your site and get traffic
You'll need to understand how the hosting functions
You'll always care about security and optimization (or pay for it)
You'll need to design your blog
So what do we have? High expenses for traffic and optimization of your blog, especially at the beginning. There is an infinite number of such blogs already and it's getting harder and harder to stand out.
The pro bloggers have filled every niche already using the tried-and-true methods. But they are stale, too much work and just plain old-fashioned. The market is changing and there's a new way to reach an engaged audience in no time.

I'll give you 5 reasons you should start a blog on Scorum:
No worries about traffic and audience engagement when starting a blog. "I spend 5 hours a day writing posts and still nobody reads it", this is what most beginners say, before quitting blogging. Scorum will take care of it. Concentrate on the quality of content you produce, networking and improving.
No need for choosing a blogging platform. Scorum has feature-rich editing tools with the possibility to embed youtube videos, posts from social media etc. It's super easy to create attractive articles here. Moreover, the team constantly implements new tools and website improvements for every update.
Don't worry about your own hosting, backup, hackers etc. All information is stored in blockchain. All you need to keep in safety is your key.
Don't spend time setting design, themes of your blog. Scorum team has created attractive platform design and user-oriented interface.
Fair reward system. Don't wait until you get enough traffic and find advertisers, get the reward you deserve 7 days after publishing!
You can create a blog on Scorum absolutely free.
Ready to start an easy step-by-step tutorial of how start blogging on Scorum?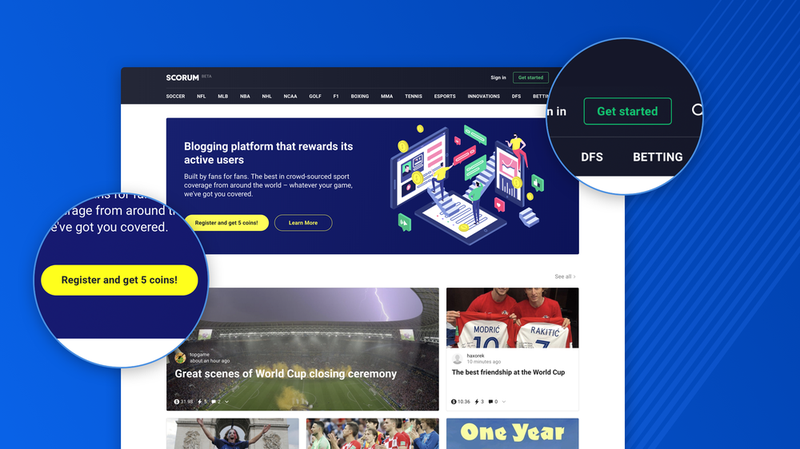 Go to Scorum website and Register your personal account. Or click "Sign up" on the header.
Just enter your email on the page and confirm via SMS!
Make sure you store your Key in a safe place! (It's very important because if you lose your private key you will lose access to your blog, and therefore, to all your earnings from the articles you wrote).
Pick a good photo and make a catchy bio in your profile to build a better connection with your readers and expand your blog audience FAST.
Start writing, commenting and upvoting other people and watch your earnings add up every day!
That's it. Succeed at how YOU create. Create a method that works for you. Turn off the notifications and get at it. Find the best time, space, and place for you to focus on writing. On Scorum even a beginner can create a blog fast without worrying about the design, themes, hosting fees, or finding readers for your blog.
You made a practice of it, what's the next step?
Just like a certain meal pairs best with a specific type of wine, creativity pairs perfectly with exercise. As Albert Einstein said of the theory of relativity – "I thought of it while I was riding my bike." Take a break from writing if you feel you're losing it, do some running, cycling, swimming, anything that clears your mind, recharge your batteries and get back to blogging with renewed vigor.
What can you earn blogging on Scorum?
Scorum is all about sports and social networking, so keep a healthy balance of both and you will earn income in no time.
Always remember, you get paid for finding and upvoting the best articles fast, so keep an eye out and make the best blogs stand out. Comments can make you even more money than posts and get more people to like your content.
What kind of income do you earn on Scorum blogging platform? Two Tokens to make it work.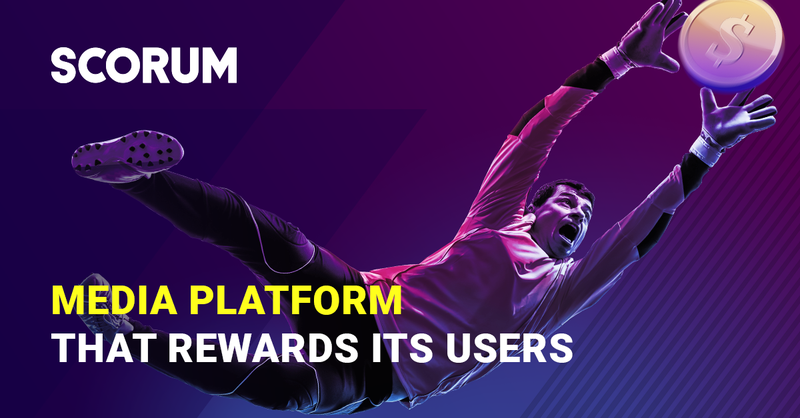 For now, rewards are in SP (Scorum Power) tokens. These give you influence in the blog platform and give your votes more power. SP tokens can be converted to Scorum coins (SCR). These can be traded on exchanges and even converted into Euros or USD in your bank account. Cryptocurrency is continuing to grow in popularity and usability so starting your blog on Scorum is the best way to get ahead of other bloggers now. Both tokens are important for the way the Scorum ecosystem functions and benefits users that create content.
Bear in mind the constant that 1 SP = 1 SCR, let's take a closer look at how the Scorum community earns rewards from each pool. Scorum Power tokens can be converted to Scorum Coin tokens gradually in a 12-month timeframe, while SCR can be converted into SP immediately and used to build your influence within the Scorum Blog platform.
Scorum Power token and how it affects your Voting Power
The Scorum Power (SP) token has been created as an internal currency that will facilitate the sharing of rewards among the active writer and reader audience. The same as each user's Voting Power (VP), a member's SP controls how much value every one of their up-votes sends into the SP reward pool for a comment or article. To fight against fraud, users can't send SP tokens to each other but it can be delegated.
How you can get SP tokens inside the Scorum Blog platform:
Change SCR immediately into SP.
Writers will be paid for the votes and comments on their blog posts and comments. Check my previous post on 'How to make money blogging on Scorum', I explained the all processes in detail and gave advice on how to choose a topic for your post.
Readers earn by clicking on "lightning" in articles and this is also weighted to reward early voters for their 'discovery' of the best new content.
Like I said, voting power (VP) is a metric that controls the amount of "influence" a writer has in Scorum website. 5% of VP will be spent on each vote for posts and VP will be regenerated back up to 100% gradually in a continuous five day period of time. This system prevents spam voting from having any power within the reward system since each vote reduces influence.
Scorum team wants the best content and writers to rise to the top. You can now quit just scrolling and liking every post on the network. Fans can now bring an engaging and fun practice of quality curation back to social media and reward writers who pour creative effort into their work to get the income they deserve. When you upvote high-quality posts quickly after they're published, you can gain influence faster.
Scorum Coin token: why they're needed for your blog?
The Scorum Coin (SCR) token reward pool will be filled by 40% of the ad revenue and share it out among writers and curators, with 75% of post rewards sent to writers and 25% given to people who voted. This sharing token economy will be divided out in the same way as SP rewards – the more highly voted posts will share greater payouts among users. The main goal is to attract and retain top-notch content writers on the Scorum blog platform.
By creating two channels for reward distribution, Scorum team has devised a token economy that benefits you in with more influence via Scorum Power reward pool and later offers users cryptocurrency payouts with rewards for activity in SCR. As the audience and writer community expands, the process and variety of content curation will be more entertaining and engaging, ads revenue will go up, and SCR rewards will flow out to the active fans and other bloggers around the world.
Tips for starting a blog on Scorum:
Make an appealing profile bio. It will help to connect with your readers. Don't underestimate the importance of a good bio and a visually attractive profile. It's always good when people know some information about their favorite blogger, it creates the feeling that you've known the person for a long time.
Add value! Write about sports you love and share unique content. You have to be passionate about your blog, about the themes you write about, about the community you're making.
Networking is the key to success. Comments can make you even more money and get more people to like your latest content.
Create posts regularly and hone your writing style online. The more you write, the more followers you'll get, as simple as that. But don't go overboard, many posts a day can play a bad trick on you, better concentrate on quality content and the result won't be far behind.
Repost your articles on social media or other blogs. Find a way to attract as many people as possible to read your blog.
You need to network outside of Scorum! Get your sports-loving friends to read and comment on your brand new content, make new friends on Scorum as well. There are multiple Scorum telegram and discord chats made for sharing and discussing content, latest updates, features etc.
Be sociable. Leave likes and comments for posts from other writers and join their discussions.
Be friendly, as simple as that :)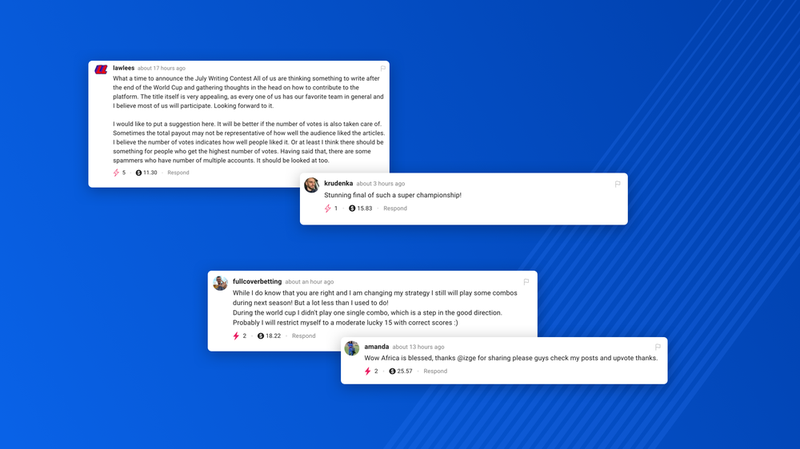 Ways to earn SP on Scorum.
There are three ways to increase your SP and build up your influence on Scorum:
The fast method – you can buy SCR, convert it into SP and use it to promote and push up your posts.

The free way – you can make posts, comments and get rewards from other users and your followers, but this way might take more time than the first method.

The community way! You can join the bounty program where you get SCR and get opportunities to promote and collaborate with the Scorum community. The goal of the bounty program is to give new writers four fun ways to earn more and jump-start the ROI of their fresh new blog. I'll talk more in depth about the bounty program in my future posts.
How to promote your blog if you're a newbie?
Share your posts on other blogging platforms and social networks.
You can UpVote your own posts and promote them to the main page (there is such an opportunity. Who knows, maybe in the future it will be impossible).
Share links to your blog post in comments under other articles (but please be respectful and don't spam, so that you don't annoy users but rather gain followers).
Read my previous post if you want to know more about how to make money blogging on Scorum.
Feel like you don't get the reward you deserve? Here are some recommendations for your blog page:
Write posts on general themes, at least once in 3 posts. E.g. if you specialize in betting weekly tips, write about betting theory, your betting experience, results. Such posts get more attention, and therefore, attract new people to your blog. The more followers you have, the more readers interested in your main topic.
Be informative. Don't waste readers' time and provide them only with quality content and it will pay off handsomely.
Be unique. Every user is looking for original, interesting content, there is no point in re-writing the latest news, they can be easily found on the internet.
Find your own style of blogging. Add some humor, emotions to the blog. People will read such articles even if they're not interested in the theme.
Timing is important. Find the best time to post and stick to it. Check the main page for similar posts, if any of such in trending, wait for a day or two, and you're good to post. As for definite events, games, tournaments, write a post as early as possible. Usually, the ones who post game analysis, reviews first, get more readers.
Make your blog easy to read. Stay away from huge paragraphs, nobody likes it. Mix it up with pictures, make subheaders.
Conclusion
Being a good blogger is not easy at all. You'll need to pour effort, spent a lot of time perfecting writing skills if you want to be successful at blogging. On Scorum, all newcomers can concentrate on content without worrying about outside-of-blogging things and be fairly rewarded already from the start. Take a seat, collect your thoughts and write. That's it.
---------------------------------------------------------------------------------------------------------------------------------------------
More guides: How to earn on Scorum

Follow me, upvote, leave comments, share and stay tuned!